Best Driving Lessons In Dulwich Hill
EZY 2 LEARN Driving School provides structured driving lessons in Dulwich Hill. We have years of experience in teaching anxious and aged drivers with marked success. We have custom lessons catering to diverse driving needs, ensuring a 100% success rate at assessments.
EZY 2 LEARN Driving School has especially emerged as a popular name in Dulwich Hill because we make sure that the driving lessons remain an enjoyable experience for them. At our award-winning driving school, we understand that driving is not an easy proposition. There are a lot of things that a driver must keep in mind in order to maintain road safety. And this is something which makes many learners nervous behind the wheels. Our instructors completely understand the anxiety that learners experience behind the wheels. Therefore, they do invest a part of their time in calming the driver down so that they can focus on the nuances of driving and emerge more confident.
Take Driving Lessons in Dulwich Hill from the Best and leading Driving School
Kevin, the founder of EZY 2 LEARN Driving School has several accomplishments to his credit. He has accreditation from KEYS2DRIVE LESSON , Australian Federal government funded driving lessons that offering learner drivers to be a safe and confident driver for life long and parents can learn from KEYS2DRIVE accredited instructor and they can supervise learner drivers and can give tips and advice to learner drivers to become and safe confident driver.
He was also a part of a multi-award-winning driving school before he decided to start his own driving school. Our professional driving lessons covers all the aspects of good driving, preparing you for any type of road or wet weather conditions ahead: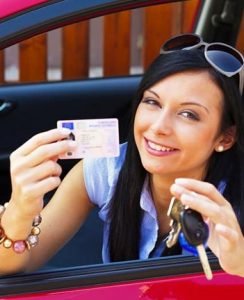 Traffic rules compliance
How to adjust seat properly
How to hold Steering properly and correct steering techniques
Vehicle control
Road positioning
Decision making
3 seconds safe gap selection
Speed Management
Hazard response
Crash Risk avoidance
We will work on your weaknesses rigorously and relentlessly until we make sure that you have completely overcome them. So, you are ready to sit behind the wheel for your driving test assessment.
5 Star Rated ANCAP Car to Boost Faster Driving
At our award-winning driving school, we combine our expertise with modern technology to ensure that you not only learn driving more efficiently but within a shorter time frame. Our 5-star ANCAP rated car comes with an easy operation facility and dual controls to offer you a safe, comfortable, and quicker driving lesson in Dulwich Hill.
You can also hire our ANCAP rated car for a driving test. We make sure that our cars undergo all the required checks before they are up for hire. This is to ensure that you face absolutely no obstacle in terms of safety and comfort during your assessment and end up passing it with ease!
Client Testimonials in Dulwich Hill
Our learners love us for the quality of driving training that we impart. This is the reason why we have emerged as one of the most popular driving schools in Dulwich Hill. Besides offering comprehensive driving lessons, we guarantee a lot of convenience for the learners by picking them up from a convenient location before the start of a session and dropping them off similarly at the end of the same. So, what are you waiting for? If you want to give wings to your "driving" dreams, then we are just a phone call away!
Call us to enroll yourself at our award-winning driving school, and to get a free quote!

Your search for driving classes in Dulwich Hill ends with us! To enroll with any of our driving packages,
and to get a free quote, call us immediately at
0405477217
!