Hot Deals
IF YOU PURCHASE A PACKAGE, YOU CAN SAVE UP TO $150
Standard 1 hour lesson
Standard 1 hour lesson
$70
Standard 2 Hours Lesson
$140
RMS Driving test package
Pick-up 1hr 15mins prior to test start time
1 hour pre-test warm up lessons
Use of instructors vehicle to sit the test
Drop-off after the test result is received
$249 (Sydney Suburbs, Max 2.5 Hours)
$299 (Victoria, Perth and QLD suburbs, Max 2.5 Hours)
5 hours package (Limited-time offer)
Plus one hour keys2drive free lesson
$335 must be paid at the first hour
5 Hours = 15 Log Book Hours
$335 (Save $15)
6 hours package (Limited-time offer)
Plus one hour keys2drive free lesson
$400 must be paid at the first hour
6 Hours = 18 Log Book Hours
$400 (Save $20)
10 hours package (Limited-time offer)
Plus one hour keys2drive free lesson
MOST POPULAR PACKAGE
Must pay $400 at first hour and $250 at the fifth hour (Save $50)
10 Hours = 30 Log Book Hours
$650 (Save $50)
20 hours package (Limited-time offer)
Plus one hour keys2drive free lesson
Must pay $650 at first hour and $600 at the eighth hour (Save $150)
20 Hours = 40 Log Book Hours
$1250 (Save $150)
Ready Driving Test assessment 2 Hours Lesson including Rms mock driving test
$150
Refresher Course 2 Hours Lesson
$140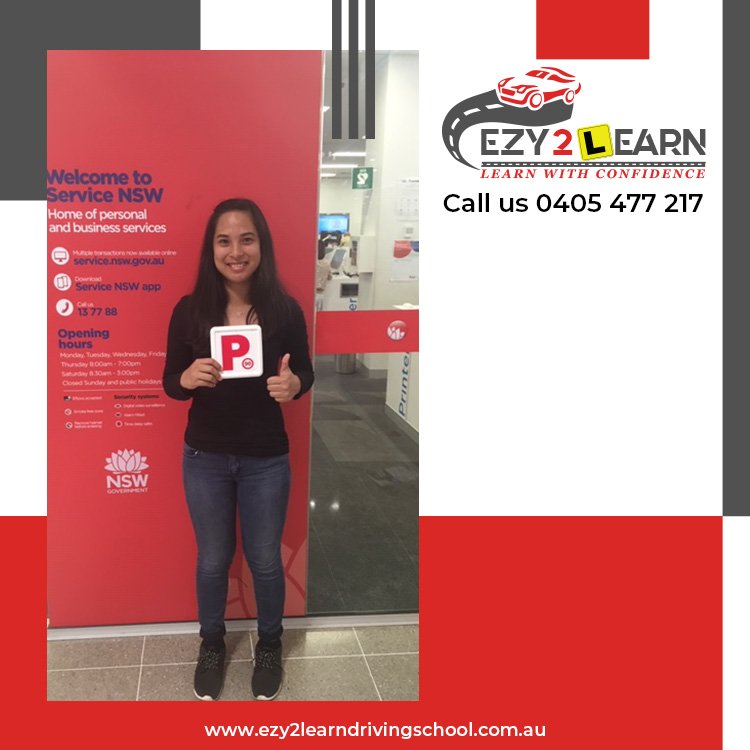 Our Current Offer/Packages
Adopting safe driving skills is an investment for a lifetime. All our driving lessons are fully structured planned means
1 HOUR LESSON
is equal to
10 HOURS LESSON
with an accredited instructor is
30 LOG BOOK HOURS
Our Award-Winning Driving School will set a plan to achieve maximum learning during each driving lesson and we will provide you with a progress report after each lesson. The aim of each lesson is to transfer responsibility to the students to enable independent driving, to pass the driving test at First go and be a safe driver for life long. Each learner is different, So we customise structure lesson plans catered for each individual needs. Our Instructor is very patient, calm, friendly and we provide each lesson in a stress-free environment to get good results. Our cost cost-effective driving packages provide true value for money and help you secure Your driving licence at First go after successful completion. Our lucrative introductory session starts from $55, standard 1 hour session starts from $65 followed by an affordable driving lesson package as well as driving test package. This helps each learner compare the rates and figure out the reason behind our continuous success.
What's More?
Apart from the driving lessons packages mentioned above, we provide the following:
Overseas License Conversion
Refresher Course
KEYS2DRIVE FREE LESSON
Special lesson for Nervous and anxious Drivers
We provide our services to the selected locations
Just looking for
a Driving School?
We have highly skilled and great driving instructor who will provide you best driving lessons in a very affordable price also will teach you all driving skills and modern techniques in a very friendly and professional way. Also all lessons will be conducted in a stress free and relax environment for everyone.
About Us
#1 Driving School & Driving Instructors - Cheap Driving Lessons
EZY 2 LEARN is an Award-Winning Driving School that offers a new and exciting way to learn where the training is carefully planned, expertly delivered and combined with modern driving techniques which is both effective and enjoyable.
Kevin is very experienced and one of the best trained instructor in Sydney. He is the founder of EZY 2 LEARN Driving School. He is accredited for KEYS2DRIVE FREE LESSONS. He is also qualified for SAFER DRIVERS COURSE FACILITATOR AND COACH FOR ALL SYDNEY SUBURBS. Previously he was working with one of the best and multi award winning driving school in Sydney as well as he was the instructor of the year in 2018 from that driving school.
Simply you will be learning with the best in the driving instructor industry. Also he is very skilled in dealing with many nervous and aged people, he has taught them to drive with confidence and they all have passed their driving test with flying colours and now driving on the road confidently.
Accelerated your Learning with KEYS2DRIVE Accredited Driving Instructors in Sydney
Looking for a professional, accredited, and licensed driving school in Sydney? Are you worrying about how capable your trainer will be? Will you be able to cope with the driving lessons and training?
There is no need to panic. We are EZY 2 LEARN Driving School located at NSW, catering to various locations. With years of experience in the field of driving instruction and training, we have ensured that all learner drivers get the best with the modern driving techniques. Each of our driving instructors has years of experience in the field and are quite proficient in addressing your concerns with utter patience and diligence.
We Have the Best Driving Instructors
Yes, amidst so many driving schools, we have remained one of the top choices for the people for several reasons. One of them is maintaining a team of industry experienced and qualified driving instructors. The following are some traits and specialities you would find in every EZY 2 LEARN driving instructor:
Immense patience in dealing with your concern. Every driving instructor caters to the issues of all learner drivers effectively and efficiently.
Accreditation and licence from some of the governing and concerned authorities and bodies like KEYS2DRIVE, RMS accreditation, Certificate IV Driving in Driving Instruction, and many more
Customised structured driving lessons to enrich the learning experience
What to Expect from EZY 2 LEARN Driving School?
We believe that you have approached us with a lot of expectations and hope.
Some of you might be anxious and nervous about the road. You want us to help you overcome this and get you on track with learning, so you can become confident.
Some of you expect us to impart in you the best values of driving. Whereas, others simply want us to be their guide for the basic A - Z of driving solutions.
Well, to all our potential learner drivers, we can deliver. Over the years we have developed ourselves as a one-stop destination for all your driving education needs. As an Award-Winning Driving School and we are dedicated to helping you become a safe and confident driver that dodges all the hurdles on the modern busy roads and complex traffic. So, you can always safely reach your destination.
Therefore, our team of accredited and certified driving instructor stress on addressing the following through the driving lessons and training:
Speed management and vehicle control
Honing your ability to deal with the hazards, abrupt climatic conditions, etc
Quick and impactful decision making
Training on controlling vehicle steering and movement
Thorough training on the right assessment of the gap during cornering and braking
Training on 45-degree and 90-degree Parking, Reverse Parking, Parallel Parking
City and countryside driving techniques
Adjustment of seat and steering for comfortable and safe driving
Streamlined Driving Lessons to Take you Through
We are an affordable and reliable driving school in Sydney that takes care of all your driving needs and requirements. Here is some of the ways which we take care of the learning sessions of the learners.
Safer Driver Course for an Added Advantage in Logbook
We have a Safer Driver Course containing two modules. On one hand, Module 1 caters to a three-hour facilitated group discussion with the facilitator on ways to manage risks on the roads. On the other hand, Module 2 is a 2-hour in-vehicle coaching session designed by driving instructors to develop low risk driving strategies personal to you.
Kindly Note the Following Associated Perks:
1-hour lesson = 3 hrs in the logbook for learners.
First 10 hours lessons = 30 hours in the logbook for individual learners' drivers
Pass your RMS Driving Test at First go!
We are one of the best driving school in Sydney. We will make not only your learning session smooth and breezy but also the toughest part easy. With the help of our qualified and RMS accredited driving instructors, we are sure you will be able to pass your RMS test on your first go.
We are extremely proud of our Award-Winning Driving School: EZY 2 LEARN Driving School. We have become a reliable name in the field of driving school in Sydney. Over the years, we have used the best techniques to teach safe and confident learner drivers on Sydney's modern busy roads and freeways. Call 0405 477 217 for more details.
FAQ's
The total number of driving lessons you need to get the license depends on your learning abilities and skills. When you join a reputable driving school near you for driving lessons, the school's instructors show you the most practical and safest methods to learn driving. But it is important to remember that every learner is different. So, you must not appear for the test until you are aware of all the road rules and are ready to drive properly.
Usually, in our driving schools, the lessons continue for an hour, and there the instructor will pick you up and drop you off.
Besides that, the instructor will also discuss the 20-point safety analysis that might take another 5 to 10 minutes.
Overall, the lessons often go for 1-2 hours based on what type of lesson you have selected.
But many students choose to have the 2-hour class as it allows them to have more time on the road.
Yes, you will need a car to take driving lessons. You can either use your car for learning if it complies with the RTA regulations for learner vehicles or, you can get a car from our training school.
Driving is an essential skill that most people consider these days. But to be a skilled driver, you need to join a good driving school where you can get equipped with the necessary skills to drive safely on the roads without being involved in an accident.
But to get the best results from the driving course or lessons, it is crucial to choose the best driving school. Although all the driving schools work with the mission to train people, the quality of their services makes a big difference. Therefore, you need to choose the driving school carefully to complete your driving course and become a qualified driver.
Some of the reasons to choose EZY 2 LEARN Driving School for your driving course or lessons are:
We offer a revolutionary lesson method for each of the participants to ensure they become successful drivers.
Each instructor of our driving training school is professional and highly skilled in this field.
The driver trainers of our institute are known for offering a stress-free lesson to each participant.
We offer the First Go guarantee to each participant.-
We offer driving training in dual-control vehicles with 5*ANCAP rating safety.
The total time to learn driving depends on the learner driver's learning abilities, driving experience, and skills. The reputable driver training institutes offer the most practical and the fastest methods to help people learn driving. Still, the only issue here is every participant is different and has different abilities. So, the expert driving instructors usually structure the participants' lessons by assessing their driving skills and create lessons that suit their requirements. It takes around 25 lessons for anyone without prior driving experience to drive safely on roads. Remember that a good driving institute never pushes its students to appear for the driving test until they properly understand the road rules and are ready to drive safely.
Yes, at EZY 2 LEARN Driving School, we offer learners driving lessons to participants both on weekdays and weekends, depending on their requirements. But it is always recommended to book the slots a few days earlier to avoid chaos and disappointment. Here we set the driving lessons for achieving the maximum learning experience during each lesson. And we also offer the right progress report to each participant after each class. This thing helps to transfer responsibility for enabling independent driving.
Driving lessons are a lot more than just getting knowledgeable in driving and passing the driving test to become a successful driver. These programs are more about developing drivers with the necessary training and skills to contribute to confidence and safety on the road. So, it never matters whether you are learning driving for the first time or are already an experienced driver searching for a refresher course to update your knowledge; the driving training program will help you fulfil your needs. So, our instructors will not expect you to learn the basics of driving before joining this course.
At EZY 2 LEARN Driving School, we only employ driving instructors who go through a rigorous testing process, including testing, an extensive background check, and state certification.
Yes, female instructors are available in our driving school to help female learners who want to learn driving from only female instructors.
You can book the driving lessons by contacting us through call (at 0405477217) or email (at info@ezy2learndrivingschool.com.au). Or you can book the service by filling the online form mentioned on our website. Once you contact us, we will collect some of your details and will create an account for you from where you can book driving lessons any day and any time. After registering with us, you can book or change the lessons.
After logging into the booking system, you must select the driving lesson type you are looking for, along with the available date and time. Once you book the lesson, a confirmation email is sent to your email address, and we'll get back to you immediately to start planning your driving lessons.