Make Your Driving Experience Pleasant With Driving Lessons From EZY 2 LEARN Driving School
It is important to be careful while riding a vehicle in traffic congestion. It is because while you are driving a vehicle on a busy road with high traffic, you need to protect your vehicle and yourself from the reckless and negligent drivers. Anyone can drive a car, but learning to drive like a responsible and safe driver is more uncommon nowadays. So, if you are in search of an intensive and affordable driving lesson plan to get the tickets to drive safely, award-winning EZY 2 LEARN Driving School is here to help. This driving school offers the best quality driving lessons to beginners and to those who have not driven for a while, and also cater especially for those people who feel nervous and anxious to drive all the time.
By taking driving lessons from EZY 2 LEARN Driving School, you will learn not only to drive a car like a pro, but also this driving school teaches you the important knowledge of road rules and safety. By joining the driving school, you can meet all the competencies to pass the hazard perception test. And, as well, to avoid the guesswork to develop safe driving habits for life.
So, gain the confidence to drive safely on the road with EZY 2 LEARN Driving School. At our award-winning driving school, we offer top quality and professional driving lessons to both learners and expert drivers who want to adapt to the latest and updated Australian road rules.
Be an expert with the friendly driving lessons offered by EZY 2 LEARN Driving School:
When you book a driving lesson with EZY 2 LEARN Driving School, we assure you that you will get the best driving lesson. And there are no catches or no tricks to it. At this driving school you will get best quality driving lessons with highly qualified, skilled, and professional driving instructors. Every driving instructor of our driving school goes through the latest training and routine checks to make sure their abilities match our ethos for offering professional and friendly lessons for each learner driver.
We charge a fixed rate for the service. And it means there is no additional charge added for weekends or for any certain time of the day, etc. This thing helps the participants to book their driving lesson or classes anytime outside their busy work schedules.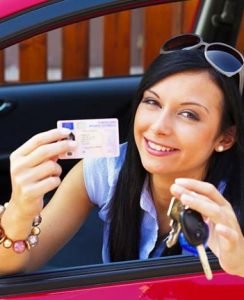 Some more details about our driving lessons:
At our award-winning driving school, we know well that practical driving lessons or techniques are important to be an expert in driving for life-long. Therefore, we conduct regular driving lessons to drive on the busy and complex roads of the Arncliffe area.
Why should you join EZY 2 LEARN Driving School for driving lessons?
The driving lessons that we offer increase your capability as a learner. Therefore, it is easy to comprehend.
The expert instructors of our driving school will help you learn how to manoeuvre the vehicle until you learn it properly and correctly.
The approachable and friendly driving instructors of our driving school will make you feel at ease during the entire driving lesson class or session.
Start a lifetime of safe driving with EZY 2 LEARN Driving School in Arncliffe. Get behind the wheel with an expert, with our highly skilled and knowledgeable instructors. We teach low risk of driving modern techniques to make you a safer driver on the road. We'll help you pass your RMS driving test on the first go, this we guarantee. We also provide one FREE KEYS2DRIVE driving lesson paid by the Federal Government, to encourage safe and independent driving all lifelong.
Call us to enroll yourself and to get a free quote!
Your search for driving classes in Arncliffe ends with us! To enroll with any of our driving packages,
and to get a free quote, call us immediately at
0405477217
!