Find Out the Right and correct ways to Drive with Expert Driving Lessons from EZY 2 LEARN Driving School
Driving lessons from our award-winning driving school includes not only controlling a vehicle properly, but it is also about gaining complete knowledge of traffic rules, traffic signals, and effective driving techniques to protect yourself from harmful and negligent drivers. So, if you are looking for a driving school in Bexley that can confidently put you in the driver's seat to ensure everyone with you remains safe in the vehicle. Then join EZY 2 LEARN Driving School. This driving school offers the best quality driving lessons to those who have not driven for a while, beginners, and people who feel nervous and anxious to drive all the time.
Well, fret not! We are a team of professionally trained, qualified and Certificate IV Driving certified driving instructors catering to all your requirements. Register yourself with us for a smooth driving learning experience.
Why are driving lessons important?
Driving lessons offered by leading and reputable driving schools offer practical driving lessons that include safe and easy driving techniques. It helps the participants to prepare themselves as excellent drivers. Safe and defensive driving techniques offered in these lessons help learners have a clear understanding of how to drive safely and how to behave on the roads. In most of the cases, the lessons offered are on a flexible and progressive time schedule.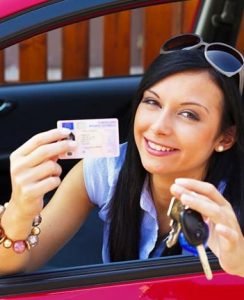 Make driving fun with driving lessons from EZY 2 LEARN Driving School:
Driving lesson that we offer at this award-winning driving school is competent and comes with personalised instructions formatted for learning easily. Here we teach not only the learners in driving, but we also teach them all the standard safety road rules. The focus of our driving school learning programs or lesson method is to maximise the confidence and awareness of our learners. This will help them work past the stress of driving challenges, which can often cause anxiety.
The driving school at EZY 2 LEARN Driving School offers people more than just a licence to drive. Here the learners will learn advanced driving strategies and manoeuvres, skills to control vehicles during an emergency and the ways to follow traffic rules properly. We also help the learners navigate all the tricky situations like the most effective way to drive on the busy road, complex traffic, narrow and windier road, pedestrian crossing and school zones, etc. in Bexley.
We never ask for any extra fees or hidden costs in our driving lesson packages. Rather, we carefully decide the cost considering the ability of different learners. It is our goal to make you a competent driver at cost-effective fees. The friendly driving instructors of our driving school always ensure an enjoyable driving experience for all learners.
A few reasons to choose us for the driving lessons:
We offer the best driving lesson service that teaches the learners student both advanced and basic driving techniques in the best and effective way.
We maintain flexibility in our driving lessons and packages This allows the students or participants to choose the driving lessons packages as per their convenience.
We offer driving lessons suitable for people of distinct age groups.
The driving instructors of our award-winning driving school offer an individual approach while teaching each participant or learners. We prepare for the driving session depending on the individuals. And the instructors of our driving school provide driving lessons to learners after assessing their weaknesses and strengths. This way we ensure the driving lessons are more efficient and good value for money.
EZY 2 LEARN Driving School has highly skilled and professional driving instructors, providing quality lessons for learner drivers with our automatic car in Bexley. Our safer driver facilitators and qualified coaches are accredited for the KEYS2DRIVE program. This means we can provide you one free lesson, paid for by the Australian Federal Government. We offer all our clients a first go pass guarantee for their RMS Driving test. We will sign your logbook for 3 hours, for every 1-hour driving lesson you have with us.
Call us to enroll yourself and to get a free quote!
Your search for driving classes in Bexley ends with us! To enroll with any of our driving packages,
and to get a free quote, call us immediately at
0405477217
!