Structured Driving Lessons In Cabramatta To Make You Safe Driver For Life-Long Journey
Lessons on driving can be tedious and tiring if not done properly. It is burdensome if the driving lessons are not properly structured and as a result do not end up addressing the concern of the individual. Well then, do you want to learn from the best instructors possible so you can get driving lessons that work for you? Well, at EZY 2 LEARN Driving School in Cabramatta, we are able to deliver. Being an award-winning driving school, our trained and accredited trainers will cater to all your needs precisely and ultimately make you a responsible and safe driver.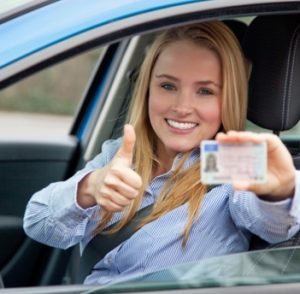 Drive with Confidence with our All-Inclusive Driving Lessons
The art of driving requires both theoretical as well as practical knowledge. With the suggestion of industry experts, we have designed our driving lessons for learners to cover all the aspects that would help make you a capable driver. We have different courses that take care of the overall development of a learner to continue growing as a professional driver.
Best structured planned driving lessons

At our award-winning driving school, we offer best structured planned driving lessons to all learners with the aim that they would drive on their own when they get their provisional licence at first go. Apart from this, the driving lessons present in the course are all about briefing a learner about all the possible risks and how to evade them. It focuses on instilling good driving behaviour to avoid any road crash.

KEYS2DRIVE FREE DRIVING LESSON for each leaner's driver paid by the Federal Government

We have yet other driving lessons to offer to the learners based in Cabramatta. We believe this course to be a revolutionary approach towards driving safely. The course aims at empowering the learners to 'Find Their Own Way' to become a responsible and safer driver.
Other Traits of our Driving Lesson
Our award-winning driving school learning is unique and makes use of modern driving techniques to boost up the learning session. The following are some traits that make us different from others:
L drivers take effort to ascertain that learner drivers achieve the best foundation for a life-long safe driving.
On-time assessment for further development by offering support programs
Refresher course apart from learner lessons, at affordable prices
Learner licence and as well as overseas licence conversion
Test day assistance to ensure you pass RMS test at first go with flying colours
Defensive driving course to boost confidence in the individual to drive even in critical situations
Safer Cars to Ride on
At EZY 2 LEARN Driving School in Cabramatta, we take care of the requirements of every individual. Hence, you get to learn how to drive on small-sized 5-star ANCAP safety featured cars. We are so sure we can prepare you for the RMS driving test, we offer a first go pass guarantee. Our KEYS2DRIVE accredited driving instructor also take care of your night driving, we can also offer all learner drivers competitive driving lesson packages as well.
Look No Further to discover the Differences
Enrolling with us and getting driving lessons by our highly skilled professionals will surely bring in the difference. With a higher pass rate, we cover how to handle any critical scenario and condition you might experience on the road. Thus, at EZY 2 LEARN Driving School you are fully ready to press the accelerator and set off to explore Australia. Call
0405 477 217
for more details.
Call us to enroll yourself in our award-winning driving school and get a free quote!

Your search for driving classes in Cabramatta ends with us! To enroll with any of our driving packages,
and to get a free quote, call us immediately at
0405477217
!