Are you looking for the best driving lesson in Campbelltown? Then look no further, as we at
EZY 2 LEARN Driving School
provide top-notch driving lessons in Campbelltown with the assistance of our certified and experienced driving instructors. By opting for our driving lessons, the students will be able to learn more in an hour. Moreover, our instructor informs all our students about the portions of the lessons they need to practice more. Besides, we also provide the students with a record card, where all their lessons are noted, so that they do not forget about the information that they have learnt recently. By enrolling with our award-winning driving school, you will get the best training in Campbelltown from our finest driving instructors. Thus, in this way we ensure that all our learners get the best driving lessons, which they can remember when beginning to drive on the road.
Budget-Friendly Driving Lessons in Campbelltown
If you opt for our award-winning driving school, then you are assured of getting the best service at the best price. We offer cheap driving lessons in Campbelltown going by the price and excellent going by the quality. Furthermore, we offer an exclusive training programme, which is known as driving test package preparation in Campbelltown. It is a structured lesson that is developed as per the requirements of the learners. This lesson will only focus on making you learn the things that are required to pass the driving test.
Our Driving Lessons
We offer a wide range of driving classes in Campbelltown with the assistance of our experienced and qualified instructors at budget-friendly rates. When you start learning new things, you will need time to practice it. Thus, all our driving lessons are conducted for one hour to ensure that you get a sufficient amount of time to practice the things you have learnt from our driving instructors. The driving lessons provided by us are given below:
Introductory session offer
Standard 1 Hour Session
Driving Test Package Preparation in Campbelltown
6 Hours Package
10 Hours Package
20 Hours Package
What's More?
Apart from the driving lessons packages mentioned above, we provide the following:
Overseas License Conversion
Refresher Course
KEYS2DRIVE FREE LESSONS
Special lesson for Nervous and anxious Drivers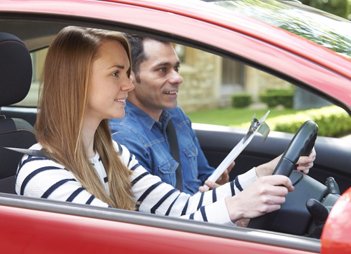 Call us to enrol yourself and to get a free quote for our award-winning driving school!
Your search for driving classes in Campbelltown ends with us! To enrol with any of our driving packages, and to get a free quote, call us immediately at
0405477217
!
EZY 2 LEARN Driving School provides professional driving lessons in the Campbelltown area including the suburbs below: