Best Driving Lessons In Campsie With Highly Skilled Instructor
EZY 2 LEARN Driving School is a reputed, leading and award-winning driving school in Campsie. We offer structured driving lessons to anxious drivers to help them drive in all conditions and on all types of roads. We have a 100% track record of helping learner drivers pass their RMS driving tests at first go with flying colours.
If you want to pick up the nuances of smart yet safe driving, then you must get in touch with us. It does not matter whether you are nervous behind the wheels or an aged driver – our custom driving lessons cater to the needs of every type of driver in Campsie.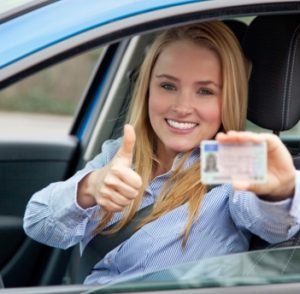 Driving Lessons Delivered by Credentialed Instructor in Campsie
Our founder, Kevin, is a very experienced driving instructor with a KEYS2DRIVE FREE LESSONS accreditation. He also has the experience of working with one of the multi-award-winning driving schools in Sydney. So, at EZY 2 LEARN Driving School you will simply be working with one of the best driving instructors that you can think of.
Kevin has already trained hundreds plus anxious, nervous and aged drivers to date. All of them have passed their driving test successfully at first go and now driving on the road confidently. If you think that you deserve to learn driving only from the best – then we are just a phone call away!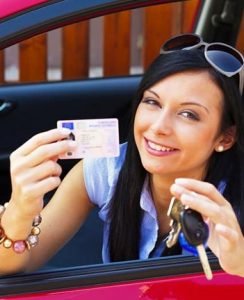 Structured Driving Lessons in Campsie
Driving is a nuanced exercise. It is a life-long journey. However, in order to enjoy the journey, you need to know everything about safety. Please remember that an enjoyable ride is never about "mindless" speed but safety. Once you get behind those wheels for a driving test, they will judge you on several factors like risk avoidance, compliance to traffic norms, speed management, and road positioning, among others.
In order to pass the test confidently and fulfill your dream of taking your car out on the roads of Campsie, you need to pick up all these nuances. Our award-winning driving school will offer you comprehensive driving instruction covering all the aspects of good driving including safety, road positioning, gap selection, hazard response, seat adjustment, risk avoidance, adherence to traffic norms, speed management, etc.
A driver is particularly nervous behind the wheels when he/she is not well-versed with all these aspects of driving. Once you have a firm grasp over them, there is no reason why you should feel anxious as a driver. At EZY 2 LEARN Driving School, we will make sure that you overcome all your jitters to not only pass the driving test at one go but also drive smoothly on any type of road or in any weather condition in the future.
Safe and Quick Driving Lessons in Campsie
We combine our unparalleled expertise and superior technology to offer you a hassle-free driving experience. At EZY 2 LEARN Driving School, a learner driver can expect to complete their driving lessons faster because we have a 5-star ANCAP rated car with easy-to-operate and dual control facilities.
All our clients endorse us because:
We offer them the best combination of driving expertise and modern techniques
We help them become more confident as drivers by pointing out their weaknesses and working on them at every session
We help them pass their driving test at first attempt
We help them drive in all roads and weather conditions
So, your quest for the best driving lessons in Campsie ends right here!
Call us to enroll yourself in our award-winning driving school and get a free quote!

Your search for driving classes in Campsie ends with us! To enroll with any of our driving packages,
and to get a free quote, call us immediately at
0405477217
!