EZY 2 LEARN Driving School – The Best Driving Lessons In Canterbury
We at EZY 2 LEARN Driving School offer the best driving lessons in Canterbury for defensive driving – a skill that has become so important nowadays. This is how we help our students learn how to drive safely and responsibly. It also helps that we are an award-winning driving school that has the best driving instructors in town. They play a major role in helping our students learn ways to avoid accidents while they are behind the wheel.
The best team of driving instructors for quality and top-class driving lessons
As we have said already, we have the best driving instructors in this part of NSW (New South Wales).
It is their tremendous dedication and passion for teaching people how to drive that has made us the best driving school in the region. We are among the few top-class driving schools in the area, with instructors who also operate out of this area. All our driving instructors are highly qualified to impart such driving lessons. We also offer professional training and development for our instructors, so they know all the new updated road rules and regulations of the driving industry.
The best driving classes in the region
We leave no stone unturned to make sure that our students have a comfortable and thus, enjoyable experience when they are learning how to drive from us. We offer them dual control automatic driving lessons.
This helps them learn how to drive in double-quick time. It also helps that we offer the most detailed driving lessons in Canterbury. We understand that every student has their unique way of learning things, and this includes driving too. Therefore, we make sure that we keep those peculiarities in mind when we tailor a driving lessons structured plan for them. At our award-winning driving school, we offer the best quality driving lessons to beginners and to those who have not driven for a while, and also cater especially for those people who feel nervous and anxious to drive all the time.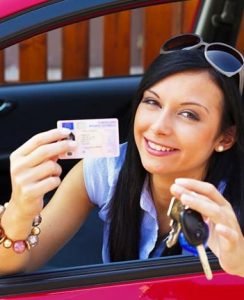 Offering all kinds of driving lesson packages
As a licensed driving school, we offer all kinds of driving lessons such as intensive driving courses and refresher courses. You can also take advantage of our standard driving lesson packages. After all, you must make sure you choose wisely, so you get the best driving instructions. This is where we come in. Our driving instructors are absolute professionals. They are just as kind, friendly, calm with all our students. They will help connect you with the right driving structured lessons.
It is because of qualities like these, that we can teach you how to drive in such a quick and short span of time.
Our competitive prices
There is a great demand for our driving lessons in Canterbury, and one of the major reasons for that is the fact that we offer highly competitive prices to our students. Coupled with the tailored and professional nature of our lessons for all levels of driving experience, along with being an award-winning driving school easily makes us the number one choice in the region. When you learn to drive from us, you can be sure that our instructors would dedicate themselves 100% to your cause. This is how we help you learn driving at a most affordable lower cost.
Are you looking for the best driving lessons or classes in Canterbury? Look no further! EZY 2 LEARN Driving School provides high quality, professional, top-notch driving lessons. We do this with our highly skilled KEYS2DRIVE accredited, SAFER DRIVERS COURSE FACILITATORS AND QUALIFIED COACHES, RMS accredited driving instructors. They are dedicated to teaching you the modern and safest driving techniques within the quickest time frame. Aiding them is their extensive knowledge about the local area.
We offer a FIRST GO PASS guarantee for their RMS DRIVING TEST AND 1-hour lesson = 3 hours in the logbook. We also offer one hour of free KEYS2DRIVE driving lesson funded by the Federal Government.
Call us to enroll yourself and to get a free quote!
Your search for driving classes in Canterbury ends with us! To enroll with any of our driving packages,
and to get a free quote, call us immediately at
0405477217
!
EZY 2 LEARN Driving School provides high quality and professional structured plan driving lessons in the following area:
Ashbury
Canterbury
Clemton Park
Hurlstone Park
Lakemba
Punchbowl
Wiley Park