EZY 2 LEARN Driving School- Driving Lessons That Help You Become A Complete And Safe Driver For Life Long
The habits and skills that you pick up when you learn to drive for the first time are the ones you continue with for life. This makes it important for anyone to join a professional driving school to get driving lessons. And when you look for the best driving lesson in Connells Point, you can consider the name of EZY 2 LEARN Driving School. When joining our award-winning driving school, you will learn everything about driving that plays an important role before getting the RMS driving test. As a result, you will feel capable and confident after your lesson. This driving school offers the best quality driving lessons to beginners and to those who have not driven for a while, and also cater especially for those people who feel nervous and anxious to drive all the time.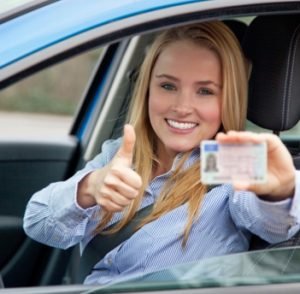 How can getting driving lessons from EZY 2 LEARN Driving School help you?
EZY 2 LEARN Driving School helps the students to prepare themselves as well-trained and skilled drivers. And to do that, the driving lessons of this training school are organised by analysing the strengths, skills, conditions, and weaknesses of every participant. Here we believe in wasting no time by focusing on unnecessary knowledge and skills, except working on the specific target areas and needs of learner drivers to help them improve quickly.
The driving lesson that we offer comprises both theoretical and practical knowledge that is easy to understand. Therefore, this lesson offers a clear picture of the driving test that the participants would encounter later. We offer on-time feedback to each individual to ensure they understand the state of their progress.
Till date, we have helped many people become skilled drivers with our innovative driving training lessons. Our formula for success focusses our teaching on covering all the important things that people worry about most while learning.
What is the aim of our driving lessons?
With a bespoke driving lesson at EZY 2 LEARN Driving School, we aim to help people in and around Connells Point to learn highly skilled and safe driving habits at affordable rates. Here we offer them the knowledge, skills, and confidence to be safer and smarter on the road while driving. Besides that, we teach them the tools that help them drive effortlessly for life and not just to pass the driving test. Apart from the safe driving techniques, we also help all learners to learn important defensive skills that help them reduce risks of being in a road crash. At this award-winning driving school we make the experience of learning to drive safe and fun.
How can following our driving lessons be beneficial for you?
We offer effective driving lessons: The instructors of our driving school are highly qualified and therefore you can only expect to get a high-level driving lesson from them.
Our instructors are highly supportive: Here we have a team of highly supportive instructors, who help the learners to be safe on the road while gaining important driving lessons.
We prepare the participants well for driving tests: Most people join driving schools to learn the professional skills to be skilful drivers. And we help our students in that by teaching them all the important techniques related to driving.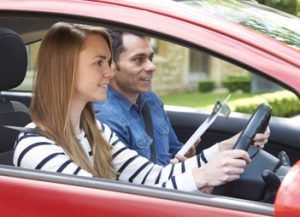 Book the best high-quality professional driving lessons by an expert, with safe driving coaches of EZY 2 LEARN Driving School in Connells Point. Over 200 students have passed RMS DRIVING TEST with us on their first go!! KEYS2DRIVE accredited facilitators offering one free lesson to learners, to have more confidence on the road. Call 0405 477 217 or book online for the best and reliable driving lessons now!!
Call us to enroll yourself to our award-winning driving school and to get a free quote!
Your search for driving classes in Connells Point ends with us! To enroll with any of our driving packages,
and to get a free quote, call us immediately at
0405477217
!
EZY 2 LEARN Driving school provides high quality and professional structured plan driving lessons in the following area:
Bardwell Park
Bardwell Valley
Beverly Park
Carss Park
Hurstville Grove
Kingsgrove
Kogarah Bay
Kyeemagh
Kyle Bay
Narwee
Peakhurst Heights
Ramsgate
Sandringham
Turrella