Driving Lessons In Croydon Park With leading And Most Trusted Driving School
Do you want to become a good, confident and safe driver? Do you feel nervous about hitting the road because you do not know the tricks of good driving? If your answer to both these questions is a "yes" then you have come to the right place. We are EZY 2 LEARN Driving School offering structured driving lessons plan to all types of learner drivers in Croydon Park.
Driving Lessons in Croydon Park from highly skilled and top-Class driving Instructors
A lot of people out there fail to pass their RMS driving test on the first go because of their nerves. All the driving instructors at EZY 2 LEARN Driving School are very patient with the learners. A big part of the driving lessons is all about calming the nerves of the learners so that they can concentrate only on the technicalities of driving and not on their fear while taking on the modern busy roads.
Our founder Kevin is a KEYS2DRIVE LESSON accredited instructor, who had the previous experience of working with a multi-award-winning driving school in Sydney. Under his guidance, you will pick up all good driving habits, skills, and technicalities, ensuring that you will pass your RMS driving test at first go.
We will pay special attention to each of your fears, you face while learning to drive and make sure that we keep working on them until you beat them, and you will become a confident driver. Our structured driving lessons plan covers all the safety method of good driving habit and we are offering 100% driving lesson satisfaction.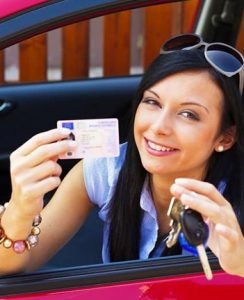 Benefits of Our Driving Lessons in Croydon Park
EZY 2 LEARN Driving School has an exceptional record when it comes to making complete drivers out of nervous beginners. Here is a look at everything you will be learning from us:
Speed Management
Decision making
Road Positioning
How to adjust a seat and wear seat belts and holding steering wheels
Hazard Response
3 seconds safe gap selection for turning
Vehicle control
Adherence to Traffic Norms
Low risk driving techniques
Learn Faster with our 5 Star ANCAP rated small Car
We use 5 Star ANCAP rated cars for our learners. They are quite easy to operate and have dual controls. So, you can complete your driving lessons much faster than what you can do at any other school in Croydon Park.
At our award-winning driving school, you can also hire our ANCAP rated car for your RMS driving test. We understand that your assessment is an especially important day for you. Passing your driving test in one go means you are ready to embark on your life-long journey of driving. You might as well be eager to go. There are so many trips that you want to take, sitting behind those wheels.
You want that licence soon! We do everything in our power to make sure that you get what you want! Not only do we train you likewise, but we also make sure that our cars meant for driving tests undergo several inspections to ensure that you face absolutely no obstacle during your RMS driving test. You can be sure about safety and comfort.
Heartening Testimonials
We have ended up earning great reviews from our clients based in Croydon Park. They endorse us because we make sure that driving lessons remain an enjoyable experience instead of being a tedious affair. Get in touch with us and hit the road in style.
Call us to enroll yourself at our award-winning driving school, and to get a free quote!

Your search for driving classes in Croydon Park ends with us! To enroll with any of our driving packages,
and to get a free quote, call us immediately at
0405477217
!