Qualified & Top-Notch Driving Lessons By Instructors In Edmondson Park
Are you passionate about driving? Want to take your car on a long drive to the countryside? Do you lack confidence in driving?
Well, you need not to worry about this. Get yourself into a professional and award-winning driving school that would teach you all the modern driving lessons and techniques to help you gain the much-required confidence to drive on freeways. We at EZY 2 LEARN Driving School helps all those nervous and anxious learners stay calm at the steering wheel. With a team of professionally trained and experienced driving instructors in Edmondson Park, we bring in unique methods to teach the driving lessons. To introduce a revolutionary approach on HOW TO DRIVE SAFELY & CONFIDENTLY.
Safer Drivers Coach Module to Teach you Drive Comfortably
Driving on the road is always about safety. This can be achieved by imparting the learner drivers streamlined driving lessons and getting learners acquainted with the possible dangers during driving.
Safer Drivers Coach – Your First Stride to Long Drives
To be a pro at anything you need to get the basics right. The same is true with driving also. We are a reputed, reliable and award-winning driving school in Edmondson Park with a team of qualified and RMS accredited driving instructors. We cater lessons structured to suit the requirements of the individuals.
We will make the learning session a breeze by addressing areas of concern, like how to avoid crashes by properly handling critical scenarios and situations. We will also ascertain that the learner during their driving lessons learn to comfortably control speed, road positioning, and select gaps for turning.
Why Choose EZY 2 LEARN Driving School?
EZY 2 LEARN Driving School is a reliable, reputed, and affordable driving school with well-structured and KEYS2DRIVE accredited driving instructors in Edmondson Park. We offer our learners exciting learning lessons with modern driving techniques to maximise the learning session. We are one of the best and most trusted leading driving schools.
We aim at teaching the learners not only how to drive safely but also how to be a responsible driver on the roads. After your driving lessons, we guarantee you will have the confidence to drive even in the congested roads of Sydney.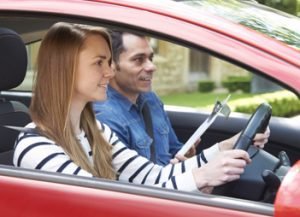 Safer Drivers Coach- Your Key to a Confident Driving
The lesson and module are designed in such a way to maximise the possibility of being a pro. Right from the training session, to ascertaining that you pass all the driving tests with flying colours, we are always by your side. With us, your driving lessons will be both exciting and enjoyable.
Call 0405477217 for more details. We are always there to hone your skills, to prepare you for your dream drive.
Call us to enroll yourself at our award-winning driving school and to get a free quote!

Your search for driving classes in Edmondson Park ends with us! To enroll with any of our driving packages,
and to get a free quote, call us immediately at
0405477217
!