Be Benefited By The Best Driving Lessons At Glenfield
At EZY 2 LEARN Driving School we believe in offering our students the best driving lessons. We want to teach them and get them to be the best drivers that they can be in the shortest time. Our track record speaks for us. It shows how successful we have been over the years with our methods. We are an independent and best and leading driving school with immense experience and complete professionalism – qualities that help our students achieve their fullest potential. We assure our students we would teach them in such a way that they would pass their driving tests easily and quickly. As we are an award-winning driving school, we want to help make a positive difference for our students.
Some salient features of our school
Following are some noteworthy aspects of our driving education:
We cater to all kinds of drivers – this includes both nervous drivers and the elderly
We offer high quality driving lessons as well as use 5-star rating small ANCAP CAR.
We teach throughout the week – we schedule our classes as per our students' convenience
We have reasonable rates and our services are of a high quality
It is these reasons that have helped us provide the best driving lessons at Glenfield.
We welcome one and all
We pride ourselves on being a professional and award-winning driving school where students get the finest driving lessons at Glenfield and learn all that they need to become confident and safe drivers. Our methods have already proven to be immensely successful. We also make it worthwhile for our students by offering high and best quality driving lessons including low risk driving techniques and strategies. We make sure that our students are ready to face any challenging situation that may happen on the road and can handle any critical situation on Sydney's modern busy road.
Our qualifications
Following are our qualifications:
Certificate IV Driving in driving Instruction
Certificate IV Training & Assessment
KEYS2DRIVE Accredited FREE LESSONS for each learner
Clearance certificate for Working with Children's Check
Safer Drivers Course Facilitator Module 1
Safer Drivers Course Coach Module 2
Driving instructor Trainer and assessor for an RMS accredited new driving instructor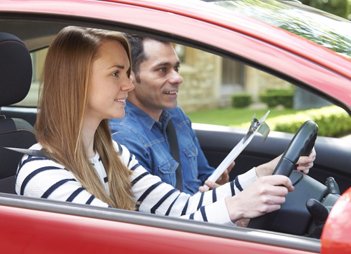 Why should our students learn to drive from us?
Following are the reasons:
We have all the government approvals necessary for imparting such training
We offer individualized driving lesson and training
Our instructor is professional and highly skilled and years of experienced
We have a high pass rate
We guarantee complete satisfaction
We are a completely professional and friendly driving school
We offer a car with a 5-star ANCAP (Australasian New Car Assessment Program) rating
We teach every day of the week
Our services are patient and friendly
We offer our students the best value for the time they invest in us
So, our students can trust to provide them with the best driving lessons at Glenfield.
We are a reliable and professional driving school
As a top and best award-winning driving school in the region, we always focus on adhering to the highest standards of quality in the education we offer to our students. We always emphasize offering them knowledge of the safest and most responsible ways to drive. It is these reasons that have helped us to be acknowledged as the provider of the topmost driving lessons at Glenfield. We teach them how to drive in hazardous conditions on the road.
Call us to enroll yourself and to get a free quote to join our award-winning driving school at the best rate!

Your search for driving classes in Glenfield ends with us! To enroll with any of our driving packages,
and to get a free quote, call us immediately at
0405477217
!