Driving Lessons In Horningsea Park By RMS Accredited, Highly Skilled Certificate IV Driving Instructors
Trust us- learning how to drive can be one of the challenging tasks and might end up on a sad note if not done under the proper guidance. Driving school plays a crucial role in teaching an individual how to drive. With the team of accredited and well-trained professionals, various driving schools in Horningsea Park, do not leave any stone unturned when it comes to offering the best to the learners.
This process of learning can turn into a nightmare if you are one of those nervous and anxious learners and the driving lessons are all piled up onto you. But you need not worry now. Our award-winning driving school with the best team has the potential to deal with it efficiently and effectively.
Enrol yourself now at EZY 2 LEARN Driving School
EZY 2 LEARN Driving School is a trusted name when it comes to teaching the learners. With a team of best-trained instructors, we have emerged as the best and leading driving school in Sydney. The expert and friendly driving instructors try their best to deliver to you learners the finest quality and the modern techniques of driving lessons that would both be enjoyable and effective.
At our award-winning driving school, when you book driving lessons or enrol with us, we can assure you that you are in good hands and you will be a safe and confident driver as soon as possible with our professional and highly skilled and friendly instructors. Our highly skilled instructor's qualification is as below.
Certificate IV Driving in driving instruction
Following are our qualifications:
Certificate IV Training & Assessment
KEYS2DRIVE Accredited offering one FREE LESSON to each learner
Clearance certificate for Working with Children & Check
Safer Drivers Course Facilitator Module 1
Safer Drivers Course Coach Module 2
Driving instructor Trainer and assessor for a new RMS accredited driving instructor
At our premier award-winning driving school in Horningsea Park, all learners get to learn the A-Z of driving. Our instructors broadly cover the various aspects of learning through the well-structured driving lessons and inculcate in the learner's driver the habit of safe driving techniques. The learning session also comprises driving lessons on speed management, road positioning, decision making, and hazard response. Our unique 3 seconds gap selections for the driving lessons help learners grasp the basics efficiently.
Get your First-hand Experience on ANCAP Rated 5-star Cars
We, being the reliable and reputed driving school in Horningsea Park, stress a lot on the importance of a comfortable learning experience. We believe that to be a confident and safe driver for a lifelong journey, you need to know how to handle any critical scenario and conditions on the road. In addition to this we teach our learners how to avoid road crash and speed management, road position and decision making, and gap selection for turning and driving. We offer you driving lessons and training on ANCAP rated 5-star cars. The cars in the fleet are small yet would provide you with a smooth learning experience.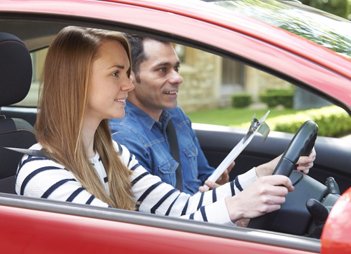 Pass the RMS Driving Test at a Go
At EZY 2 LEARN Driving School, you would be training under RMS certified instructors, who would put into all the best efforts to ensure that you learn the best driving skills. This would help you pass the RMS driving test at first go.
Get in touch with us.
Book a driving lesson with our award-winning driving school now! Call 0405 477 217 for more details. We also provide an advanced learning platform where driving would be fun and safe.
Call us to enroll yourself and to get a free quote!
Your search for driving classes in Horningsea Park ends with us! To enroll with any of our driving packages,
and to get a free quote, call us immediately at
0405477217
!