Drive Safer with the Smarter Driving Lessons from EZY 2 LEARN Driving School
When you are ready to unlock the power and freedom of driving a car with your driving licence, there is no point in sitting around for several weeks to wait for the next lesson. Now with the bespoke driving lessons offered by award-winning EZY 2 LEARN Driving School, you can book your driving lesson on days and convenient times that suits your personal schedule to ensure that you have a fresh experience to look forward to.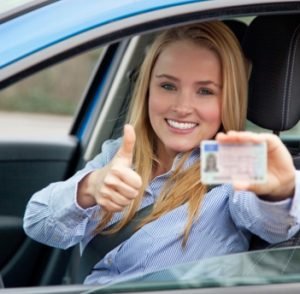 Join driving lessons from EZY 2 LEARN Driving School to enhance your driving skills:
We are the winner of 2021 Australian Enterprise Awards for the best driving education provider in Sydney. At EZY 2 LEARN Driving School, we have a team of professional driving instructors, who are highly qualified enough to understand the learning capability of different people, who join our driving school in Inner West. Therefore, the experts offer them the right training with the driving lessons to develop their driving skills meticulously. These things ensure that the participants not only pass their driving tests successfully, but they also gather all the important skills to become well-rounded safe drivers.
At our award-winning driving school, we only choose the best people to teach you, and therefore you will always enjoy your learning experience with our instructors. So, if you are ready to max out your road safety skills before driving on the roads, then call us to learn more about the details of our driving lessons program. The intensive driving lessons or packages that we offer are suitable for both beginner and advanced level participants.
What makes our driving lessons different?
We know all about the feelings when someone learns to drive the car. Some feel excited, some feel nervous. But all of us want to be successful. And this is the reason the driving instructors of our school in Inner West work hard to ensure that you achieve the goal of becoming a proficient driver. At the pace that makes you comfortable.
At this EZY 2 LEARN Driving School, we help the learners by offering them a practical understanding of the traffic and road safety rules and the mechanical structure of a quality vehicle. Along with easy to follow theoretical knowledge. We allow the participants to choose a driving lesson package that suits their budget and schedule. After that, the instructors of our driving school would deliver the right lessons that the participants have signed up for.
Why do learners prefer driving lessons from EZY 2 LEARN Driving School?
We only work with experienced instructors: At EZY 2 LEARN Driving School, we have a team of friendly driving instructors, who can guide the learners with utmost professionalism and diligence. Therefore, the learners can easily pass their driving tests on first attempt.
We offer professional quality driving lessons: The driving lessons that we offer at this driving training school are in line with the best practices of the industry. The vehicles we use used for RMS driving tests are clean, safe, and modern with 5 star ancap ratings
Our driving lessons offer great value for money: We believe that our driving lessons should be affordable for everyone around this area. Therefore, we offer competitive prices for driving lessons.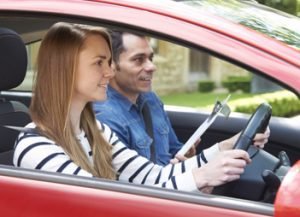 Call us to enroll yourself at our award-winning driving school and to get a free quote!
Your search for driving classes in Inner West ends with us! To enroll with any of our driving packages,
and to get a free quote, call us immediately at
0405477217
!
EZY 2 LEARN Driving School provides Top class, high quality and professional driving lessons for all learners and seniors citizens for following suburbs
Annandale
Balmain
Birchgrove
Enmore
Haberfield
Leichhardt
Lewisham
Lilyfield
Petersham
Rozelle
St Peters
Stanmore
Summer Hill
Sydenham
Tempe