Driving Lessons By Certificate IV Driving Instructors In Leppington
Are you looking for the best driving school in Leppington? Are you one of the many nervous and anxious learner drivers who are worried about how your driving lessons and training session are going to be?
Well, fret not! We are a team of professionally trained, qualified and Certificate IV Driving certified driving instructors catering to all your requirements. Register yourself with us for a smooth driving learning experience.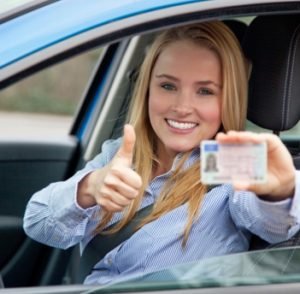 We Make the Learning Session for Learner Drivers Smooth and Streamlined
Any type of learning can be tiring and burdensome if not done properly. But, at our award-winning driving school, our qualified and RMS accredited driving instructors have the potential to pacify your anxiousness. To make sure your learning experience is instead filled with enjoyment and adventure. We go through all the modern driving teaching techniques that could accelerate your driving lessons and make you a safe driver for life.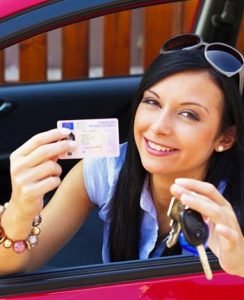 RMS Accredited Driving Instructors in Leppington
With a team of qualified and RMS accredited driving instructors, EZY 2 LEARN Driving School considers all the essential elements that would help make you a responsible driver. From the very beginning of our training, we work to ensure that all learner drivers are equipped and well acquainted with the skills required to make them a responsible driver. Therefore, no matter how anxious or nervous you are, with our instructors you will be able to drive confidently on Sydney's modern busy and commercial road. We address the following aspects in our driving lessons:
The best position to adjust the seat and hold steering for a comfortable driving
Instil good habits for risk-free driving
Discussing ways and means to handle some of the toughest and tensed situations calmly and sincerely
Best driving techniques to avoid a road crash as well as other hazards
Speed management and road positioning for safer driving
Instant decision making
Gap selection between driving and turning
The RMS and KEYS2DRIVE accredited and qualified driving instructors follow a streamlined driving training approach.  Our focus is on delivering training in such a way that you pass, even with the toughest driving test in the first go with ease.
At EZY 2 LEARN Driving School, you would get the following benefits:
KEYS2DRIVE accredited first free lesson for each eligible learner.
Structured Safer Drivers Course comprising of the following two modules–
Module 1 will take care of a 3-hour facilitated group discussion on ways to manage risks on the road
Module 2 includes 2-hour in-vehicle coaching session or driving lessons so that learner drivers develop strategies for low-risk driving
KEYS2DRIVE 1 hour of free learning lesson by accredited and licensed driving instructors
Overseas licence conversion
Night driving lesson at Leppington
Structured course developed over a while with references and recommendations
Bank on us for Quality Driving Lessons in Leppington
EZY 2 LEARN Driving School is one of the best and most trusted leading driving schools in Sydney. With a team of trained, accredited, certified, and qualified driving instructors providing the best driving lessons as per your requirements has helped us become an award-winning driving school.
Call us to enroll yourself and to get a free quote!
Your search for driving classes in Leppington ends with us! To enroll with any of our driving packages,
and to get a free quote, call us immediately at
0405477217
!