EZY 2 LEARN Driving School – The Best Driving Lessons In Liverpool
Are you looking for affordable driving lessons in Liverpool? Do you want to learn at a driving school that does not compromise on the quality of its lessons just because it has a reasonable fee structure? If the answers to these questions are yes, come to our Award-Winning Driving School, at EZY 2 LEARN Driving School. It does not matter which stage of your development you are at. We would help you get to the next stage in a quick time. It is always best to learn how to drive from professional instructors like the ones you get at our school. We are simply the best.
The best driving school in town
We create all our driving lesson plans, keeping the needs of our learner drivers in mind. Therefore, we have the best driving lesson plans in town. Coupled with the capability of our driving instructors, this has made us the top choice for such requirements in this part of Sydney. When you learn from us, you would do so in a soothing and stress- free environment. You can be sure of that. We believe it is important to help you relax while you learn so you can become the best driver that you can be. This driving school offers the best quality driving lessons to beginners and to those who have not driven for a while, also cater especially for those people who feel nervous and anxious to drive all the time.
Why should you opt for us?
The first reason to opt for us over our peers in the industry is the length of our lessons.
We devote a lot of time into making you more confident behind the wheels. We have only accredited instructors. We use only the most modern and comprehensive insured cars, such as small cars that have a 5-star rating from ANCAP (Australasian New Car Assessment Program). We use dual control in our cars, so you stay safe when you are learning from us. Our driving instructors are all based locally. We offer various package deals for your benefit. However, most of them are limited time offers only.
So, please visit our website for more details. We also boast of a pass rate that is much better than so many of our competitors in the region. We offer you exclusive driving lessons in Liverpool.
The importance of good driving lessons
Research has proved that for activities like driving, it is important that you learn it the best and safest way possible. This is because when you learn well it helps you become a safe driver for the rest of your life.
The part that we play in your progress
There are so many reasons why our driving lessons are the best that you would get in Liverpool. We are confident that our students can learn a lot more in 60 minutes from us than what they would elsewhere. Our instructors are also thorough in the way they go about their business. They will discuss your weaknesses and strengths and make recommendations on areas you need to improve on.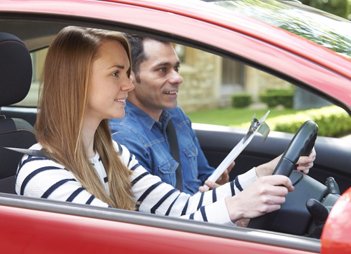 Call us to enroll yourself in our Award-Winning Driving School and to get a free quote!
Your search for driving classes in Liverpool ends with us! To enroll with any of our driving packages,
and to get a free quote, call us immediately at
0405477217
!
EZY 2 LEARN Driving School provides training in the Liverpool area including the suburbs below:
Green Valley
Hammondville
Hinchinbrook
Middleton Grange
Wattle Grove
West Hoxton
Busby
Miller
Sadleir
Ashcroft
Austral
Cartwright
Hackenberg
Lurnea
Pleasure Point
Warwick Farm