Learn To Drive In A Safe Environment With EZY 2 LEARN Driving School
Learning to drive needs frequent motivation. So, it is important to learn the specifics, which will allow you to pass the RMS driving test easily at first go. To learn from the best, you must join a fully accredited and professional driving school in Marrickville. EZY 2 LEARN Driving School is one of the leading and most trusted names that you can count on. Our award-winning driving school offers the best quality driving lessons to beginners and to those who have not driven for a while, and also cater especially for those people who feel nervous and anxious to drive all the time.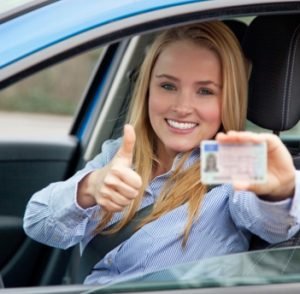 Why should you join a driving school for professional driving lessons?
Driving schools play important roles in fostering confidence for learners. Learning to drive with a friend or family member can often be a nerve-wracking experience. Here the learner can miss out on some valuable instruction. But while working with professional driving instructors for driving lessons, it becomes easy for the learner to learn to drive from someone who is unbiased.
Here the learners can learn the driving techniques from trained professionals. This allows the learners to gain more confidence, which helps them improve on their quality of driving. Undertaking a driving lesson with a professional instructor can make a world of difference.
Here the learners do not feel the pressure to perform. Apart from that, joining an excellent driving school can have a tremendous influence on one's ability to learn distinct skill sets that would help that person improve as a driver.
How can EZY 2 LEARN Driving School's driving lessons help?
EZY 2 LEARN Driving School specialises in structured driving lesson plans for learner drivers both young and old with minimum fuss. The best thing about our award-winning driving school is our experienced and patient instructors, who carefully guide the learners through the training process. While also focusing on driving safely in different traffic conditions. The professional instructors of this driving school care for their learner drivers genuinely. Therefore, they always foster an environment where learning to drive works as a natural process of confidence-building.
Getting driving lessons under these professionals will help you boost your performance properly on the RMS driving test. And it helps you to become a confident and safe driver for life.
So, if you are in search of a fully-fledged driving lesson session in Marrickville that is customised according to your needs. Just give EZY 2 LEARN Driving School a call, and we will help you get on the path of safe driving.
Why should you choose us for the driving lessons?
We know how stressful it is for anyone to be behind the wheels, especially for the first time. Therefore, we design the driving lesson packages in such a way that can teach properly how to drive a car. even the nervous and anxious drivers successfully. We offer a quality service at an affordable rate. So, by choosing our driving instructors to guide you, you can save both your time and money.
Here are some ways to use our service:
To get highly skilled driving instructions from certified and well-trained instructors.
To get on-time and proper help whenever and wherever you find driving troublesome while learning.
To learn to drive in Marrickville at an affordable rate with first go RMS driving test pass guarantee.
Call us to enroll yourself to our award-winning driving school and to get a free quote!
Your search for driving classes in Marrickville ends with us! To enroll with any of our driving packages,
and to get a free quote, call us immediately at
0405477217
!