Well-Structured Driving Lessons To Pass RMS Driving Test At First Go In Revesby
Are you amongst those learners who are seeking the best driving school for your driving lessons? Are you nervous or anxious regarding how your training or learning session is going to be? Are you worried about the RMS driving test? Well then, we are the one stop solution for you. We are one of the most reputed, reliable, renowned and an award-winning driving school in Revesby catering to the best training and driving lessons.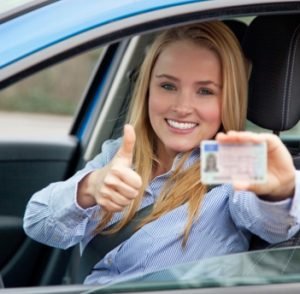 Bank on our Immaculate Driving Lessons
With years of experience and market presence, we make sure that you do not face any hassles in getting the course done. Therefore, we have a team of experienced, well-trained RMS and KEYS2DRIVE accredited instructors who take care of all your requirements. Our driving lessons are one of the best in Revesby and cover all the aspects that would make you a confident driver.
The best part of our teaching and training session is our implementation of effective, impactful, and modern techniques. Bank on our services for the best result.
Drive-in Safe Cars at EZY 2 LEARN Driving School
At EZY 2 LEARN Driving School, you would always find that our professional comments about the issues and areas of concern of every individual personally. The purpose behind this has always remained clear. We make sure each learning driver does not only gain great value through our well-defined driving lessons but also passes the RMS driving test at first go. Our accredited and certified professionals conduct a driving analysis test to figure out the areas of weakness for nervous learners and address them accordingly. This approach will help fill the learner to brim with confidence by the time they have finished our course.
We Curve you into a Responsible and Safe Driver
Most of the accidents or car crash taking place on the roads and highways of Australia and around the world are mostly because of reckless and casual driving. At our award-winning driving school, we have a team of qualified and highly skilled instructors with a clearance certificate for Working with Children, stress on instilling the driving values that are responsible for making you a safe and responsible driver. We aim at ensuring that you have all you need to help you drive responsibly for life.
Courses you are entitled to at EZY 2 LEARN Driving School
EZY 2 LEARN Driving School is most trusted and leading driving school in Revesby with acclaimed driving lessons. We make sure that a learner reaps all the benefits that would make him/her the best driver.
Call 0405 477 217 for more information about our driving lessons. We are always there to guide you in the best way possible. We are one of the most reputed schools in Revesby, offering quality driving lessons to every individual. At our driving school you would learn all the good driving habits – Road positioning, Decision Making and Speed Management.
Call us to enroll yourself to our award-winning driving school and get a free quote!

Your search for driving classes in Revesby ends with us! To enroll with any of our driving packages,
and to get a free quote, call us immediately at
0405477217
!