Drive Cautiously in Sans Souci with The Best Driving Lessons from EZY 2 LEARN Driving School
When you drive a vehicle on your own for the first time, you feel a sense of freedom. But to drive safely on the roads, it is important to have a driver's licence. But a driving licence comes with loads of responsibilities. You must prove that you are a safer and knowledgeable driver to pass the RMS driving test. To do that, join a professional driving lessons package in a renowned driving school like EZY 2 LEARN Driving School Sans Souci. We will prevent any road crash while you are learning. Joining a professional and award-winning driving school like EZY 2 LEARN, will successfully empower you with the confidence necessary for hitting the road safely. This driving school offers the best quality driving lessons to beginners and to those who have not driven for a while, and also cater especially for those people who feel nervous and anxious to drive all the time.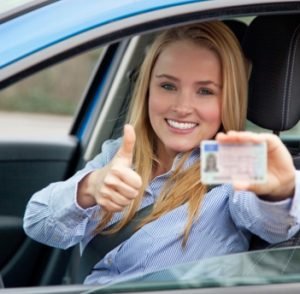 Difference between good and not so good driving lessons:
Good and most trusted driving school goes beyond the basic driving mechanics and the mastery of the road rules. So, the primary aim of excellent driving lessons is to make the learners or participants aware of defensive and safe driving methods that can help them. Only good driving lessons or techniques can improve the level of driving skill of the learner driver while enhancing their skills for defensive driving.
Even though the driving testing is the standard, good driver lesson programs focus on the fact that every learner has some unique methods of learning. Therefore, the lessons of a well renowned driving school begin with a structured driving lesson method or curriculum, which emphasises both competency and safety. After that, the expert driving instructor of this driving school customises these driving lessons or methods according to the requirements of different drivers.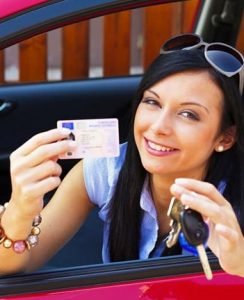 Details of the driving lessons that we offer:
The driving lessons that we offer at EZY 2 LEARN Driving School focus on
The major tips surrounding safe driving habits
Hazard response awareness
Speed management
Safe following distance – 3 seconds gap
Crash avoid space (CAS)
Road positioning
Risk avoidance gap
Other important driving strategies, which prevent risk on the road while driving
Our highly skilled and qualified driving instructor's qualification and certifications mentioned below:
Certificate IV Driving in Driving Instruction
Certificate IV Training & Assessment
Clearance certificate for Working with Children's Check
KEYS2DRIVE accredited free lessons
Safer Drivers Course Facilitator Module 1
Safer Drivers Course Coach Module 2
Driving instructor Trainer and assessor for the new driving instructor
What you can learn by joining driving lessons at EZY 2 LEARN Driving School?
At EZY 2 LEARN Driving School, we offer the best and top-quality driving lesson that perfectly suits the requirements of every learner. So, whether you will drive for the first time or want to refresh yourself with your lesson, the certified instructors of our driving school have the expertise and skills to help. The innovative lessons that we offer have transformed many into skilled and safe drivers to date.
Here we teach the participants defensive driving techniques that help to reduce collision by anticipating adverse conditions, dangerous situations, and mistakes caused by other drivers. With patient, friendly, and professional driving instructors, we are proud to ensure that your driving learning experience with us will be a safe, pleasant, and memorable one.
EZY 2 LEARN Driving School is one of the best and leading driving schools offering high quality driving lessons in Sans Souci. Our instructors are highly skilled and KEYS2DRIVE accredited. They can offer you one-hour free driving lessons paid by the Australian Federal Government to make you a more confident and independent driver. We also offer a first go pass guarantee for the RMS driving test. We teach you how to be a safe confident driver on Sydney's busy modern roads with our qualified safer driver coaches, bringing you the best professional driving lessons in San Souci.
Call us to enroll yourself to our award-winning driving school and to get a free quote!

Your search for driving classes in San Souci ends with us! To enroll with any of our driving packages,
and to get a free quote, call us immediately at
0405477217
!