EZY 2 LEARN Driving School – The Best Driving Lessons In St. George
We at EZY 2 LEARN Driving School pride ourselves on being able to offer the best driving lessons in St George. The principal reason for such a statement is the prime quality of our lessons. We are a driving school that believes in virtues such as reliability, and punctuality. We give them paramount importance. Our top priority is to satisfy our students. This is because we depend a lot on business avenues such as recommendations and repeat business.
Therefore, when you learn from us, you would always get the best from us. When you choose us, you have chosen the most highly qualified and experienced RMS accredited driving instructor in the region. You can be rest assured.
Our driving instructors know this area like the back of their hands. Therefore, they can guide you and give you driving lessons so close to perfection. All our instructors have the accreditation to work as professionals in this industry. Therefore, you can always trust them to help you become the best driver you can ever be.
Most loved and appreciated driving school for driving lessons
We are a driving school that has received a lot of admirations and fame over the years for the quality of its lessons and the success rate of its students. Our driving instructor Kevin has received accreditation for the free driving lesson known as KEYS2DRIVE paid by Australian Federal Government.
Through this course, we can help you improve your understanding of the safe and low risk driving process in its entirety. This is the reason why people from all walks of life come to us for driving lessons in St George. This driving school offers the best quality driving lessons to beginners and to those who have not driven for a while, also cater especially for those people who feel nervous and anxious to drive all the time.
Where do we offer our lessons?
You can avail of our driving lessons across a wide variety of locations such as Liverpool, Campbelltown, Bankstown, Canterbury and Inner-West area in Sydney.
Getting in touch with us
Our prices are highly competitive, good value for money, and we are sure that interested students would find them to be well within their reach.
So, if you learner drivers are looking to get better at driving, all you need to do is check our website or drop us an email at info@ezy2learndrivingschool.com.au. You can also contact us directly by calling 0405 477 217 to book your driving lesson.
The premier and leading driving school in the region
We have helped a lot of students over the years to learn how to drive properly and thus get their licence at the first attempt at an RMS driving test.
Our instructors are always patient with you. They have a lot of experience and are immensely skilled too. Once you take driving lessons in St George from them, you will become a competent and confident driver in a short time. You can be sure of this.
Teaching students of all ages
To us, the age of the student does not matter. We have had a lot of success in teaching senior citizens how to drive confidently, as they did in their youth. We have also given a lot of precocious teens the tools to hit the roads with confidence and responsibility.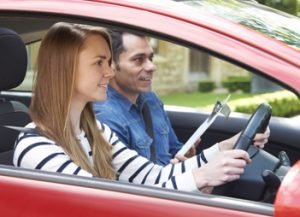 Call us to enroll yourself and to get a free quote!
Your search for driving classes in St. george ends with us! To enroll with any of our driving packages,
and to get a free quote, call us immediately at
0405477217
!
EZY 2 LEARN Driving school provides high quality and professional structured plan driving lessons in the following area:
Bardwell Park
Bardwell Valley
Beverly Park
Carss Park
Hurstville Grove
Kingsgrove
Kogarah Bay
Kyeemagh
Kyle Bay
Narwee
Peakhurst Heights
Ramsgate
Sandringham
Turrella