Get The Best Driving School At Allawah
At EZY 2 LEARN Driving School, we specialise in helping aspiring drivers as our students until they successfully pass their RMS driving test at first go. As the PREMIER and BEST driving school in the St George region, our primary aim is to assist and teach them how to drive safely, making it easier for them to get a driving licence at first go. We want to make them safe and confident drivers for life-long journeys. As a best, leading and award-winning driving school at Allawah, this is our motto, and we commit entirely to the same. Any driving school in Australia can teach someone how to drive a car.
By using EZY 2 LEARN revolutionary driving lessons approaches, modern driving techniques, you will learn quick and faster also you will find learning to drive very easily.
The importance of RMS driving tests for our students
There is no denying that the RMS driving test is one of the most important factors for many people as it gives them the freedom and ability to travel to places by themselves.
At our award-winning driving school, we know and understand how much of a big deal and important factor it is for people to get their driving licence. Therefore, we want to make sure that our students are completely ready when they take the RMS driving test. Furthermore, our goal is also to empower them in such a way that they never perform poorly as drivers on the road.
We help ease their nerves before RMS driving tests.
We understand that aspiring drivers can be nervous about these tests. So, we make sure that you are ready with us – both emotionally and physically – before you take the test. We help by calming the nerves and making sure that they are in the best possible shape before taking the test.
Our track record in the industry
We are proud to say that our track record in the industry is incomparable. To date, we have helped thousands of students become safe drivers for life. So, all our aspiring students can be rest assured we would do the same for them.
Our certifications
Following are the major qualifications and reasons why people regard us as the top and best driving school at Allawah. We may enumerate them as below:
Certificate IV in Driving Instruction
Certificate IV in Training & Assessment
KEYS2DRIVE Accredited FREE LESSONS for each learner
Clearance certificate for Working with Children's Check
Safer Drivers Course Facilitator Module 1
Safer Drivers Course Coach Module 2
Driving instructor Trainer and assessor for new driving instructor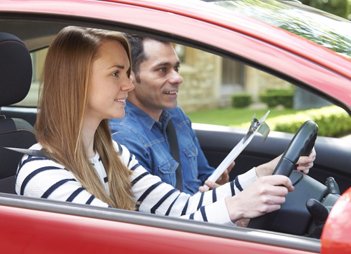 Our driving packages
We offer our students a wide range of packages to choose from. Our services are popular because they help people learn to drive, but without spending a lot of money as they may have to do elsewhere.
At our award-winning driving school, we offer one-to-one and private and intensive driving sessions to our sessions every day of the week including weekends. It is this level of commitment that makes us the leading driving school at Allawah. We can take driving lessons or classes during the evening hours too if it suits our students. We offer pick and drop service for our students i.e. Taking them from home to class and back again. If they want us to come to someplace else like their office and drop them back there, we are more than happy to do so too.
Call us to enroll yourself and to get a free quote!
Your search for driving classes in Allahwah ends with expert learning from our award-winning driving school! To enroll with any of our driving packages, and to get a free quote, call us immediately at
0405477217
!