Work With The Best Driving School At Banksia
We assure all our prospective students that their search for the top driving school in the St George region ends with us at EZY 2 LEARN Driving School. We specialise in offering professional driving lessons to all our students who want to learn how to become a proficient driver. Our student demography includes students in their late childhood, early teens and older learners who want to pick up driving later too. As a leading and award-winning driving school at Banksia, we also offer specialized and best quality driving lessons for nervous beginners and individuals with special needs. We offer all occupational therapy assessments too.
We have the best and highly skilled driving instructors
Following certifications as listed below the highest standard qualification in the driving school industry, which have been enumerated as below:
Certificate IV in Driving Instruction
Certificate IV in Training & Assessment
KEYS2DRIVE Accredited FREE LESSONS for each learner
Clearance certificate for Working with Children's Check
Safer Drivers Course Facilitator Module 1
Safer Drivers Course Coach Module 2
Driving instructor Trainer and Assessor for a New RMS accredited driving instructor
So, as everyone can see for themselves, we have deeply knowledgeable and best driving instructors who are ideally suited to impart to all our students all the training they need to become the best drivers that they can be. They are completely dedicated to the work they do, and this is because of the passion they have for the same.
We offer the best defensive driving lessons and courses in the region
At our award-winning driving school, defensive driving is one of our specialisations which helps our students become the safest drivers on the road. Our driving instructors, who are the best in the region, teach them how to drive properly and avoid road crashes.
We focus lots of safety features in our EZY 2 LEARN driving lessons curriculum especially on our young students who have a propensity for rash and negligent driving and putting others – and themselves – at high risk while they are behind the wheels. We make all our young learners' driver exceptionally good, safe, and confident for their life-long journey. This is one of reasons people acknowledge us to be the best and premier driving school at Banksia.
Our instructors know it all
Our instructors know all the RMS driving test routes where the authorities could ask individuals to drive when they take the driving test for the licence. Therefore, we are the best bet for our students to pass the RMS driving test at first go. We have the best and highly skilled driving instructors in Sydney who are best trainers, highly skilled, deeply knowledgeable about Australian updated RMS driving test rules including fail items.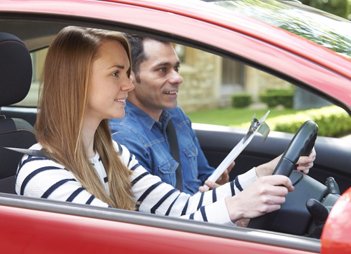 We can help all our students
With us, it does not matter what stage of development our students are in their driving. Maybe they are a learner, getting ready for the first RMS driving test in their lives. Or perhaps they are learning how to drive. No matter what it is, At EZY 2 LEARN is best driving school at Banksia with the right and highest qualifications and experience to help them become the best and a safe driver.
Call us to enroll yourself and to get a free quote!
Your search for driving classes in Banksia ends with us! To enroll with any of our driving packages, and to get a free quote, call us immediately at
0405477217
to learn from the experts of our award-winning driving school.