Stress-Free Driving Lessons For Curious Learners
EZY 2 LEARN Driving School prides itself on offering high quality driving lessons for learners in Bardia. Learning something new can be a horrible experience if done under stress and in the wrong way. We are an award-winning driving school and our highly skilled and well-trained driving instructors take every effort to make the learning experience of the students, a smooth one. Nobody can learn and progress under stressful conditions, especially when it comes to driving on the roads. Our driving school in Bardia is the first choice of many people when they wish to learn driving. They rely on us for commendable services and we promise to fulfil their expectations in the long run.
Tailored Driving lessons
While other driving schools do not offer many options, we aim to tailor the packages according to the needs of the student learners. Our objective is to provide lessons to learners with a package that suits their capabilities and help them become the best drivers. With trained professionals as instructors, every learner passes our driving test easily in the first go. This made us the leading award-winning driving school in Bardia. We lend a heart to the requirements of our student learners and customize our lessons according to it. This ensures the transformation of our learners into safe drivers.
Quality learning sessions
Learning something new is not easy and one is sure to experience stress & fear. The more the learners are excited, the more they are anxious & nervous. Our team of instructors tries their best to add the fun element to the learning sessions and help the learners overcome their stress & fears. We deliver lessons of the highest quality. Our instructors have unmatchable skill sets and ensure cent-per cent results. With uncompromised quality, we guarantee to turn every learner into safe drivers, who trust us for their learning. We provide value for money to our learners who invest their time and savings in us.
Complete driving knowledge
At EZY 2 LEARN Driving School in Bardia, we not just teach driving to our learners but also provide them with complete knowledge related to driving to help them drive better on the roads, especially on the highways. To drive on the road is not easy, and one needs to have sound knowledge of everything. One must know the speed limits and what each of the signboards means. At our award-winning driving school, we teach everything to our learners from the meaning of each signboard to maintaining the speed of the vehicle. This ensures completely safe driving for the learners who are new to driving on the roads.
Why choose us?
The traffic keeps on increasing on the road, especially in the rush hours. There is an urgent need to adapt to the driving standards and improve the way everyone drives. We take the responsibility of providing complete driving education to our students.
A range of packages to suit the needs of the students
Low risk driving strategies for the safe learning experience
Patient and learner-friendly instructors
Calm & composed instructors for the nervous learners
Packages combined with lessons & driving test
Instructors for students of all ages.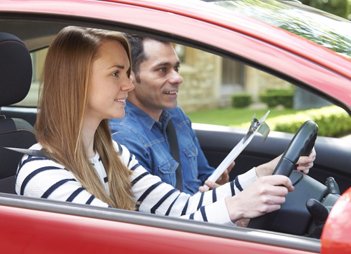 Certifications of our high skilled, professional and friendly driving instructors as below
Certificate IV Driving in driving Instruction
Certificate IV Training & Assessment
KEYS2DRIVE Accredited FREE LESSONS for each learner
Clearance certificate for Working with Children's Check
Safer Drivers Course Facilitator Module 1
Safer Drivers Course Coach Module 2
Driving instructor Trainer and assessor for a new RMS accredited driving instructor
Call us to enroll yourself and to get a free quote!
Your search for driving classes in Bardia ends with joining our award-winning driving school! To enroll with any of our driving packages,
and to get a free quote, call us immediately at
0405477217
!