Take Professional And High-Quality Driving Lessons From The Best Driving School In Bexley North
Every skilful driver shares a few common traits such as awareness, vigilance, ability to quickly evaluate situations to take the safe route. To Acquire these skills, you require proper training. And if you want to enrol in a driving school to learn to drive at a quicker pace, we can serve your needs.
At EZY 2 LEARN Driving School, we have the best team of highly experienced RMS accredited driving instructors. These instructors will help you in developing great and situational awareness driving techniques that you need whenever you operate a vehicle. The professional training and the environment of encouragement help the participants to reach their full potential. In this award-winning driving school in Bexley North, you will gain the most updated driving skills. This assures you pass the RMS driving test at first go and are also safe on the road.
We offer the skills and confidence required for driving:
At EZY 2 LEARN Driving School, we aim to offer the participants a value for money and stress-free driving training experience. Therefore, every lesson offered in our driving school is designed to suit the needs of each participant. We know that every participant is unique, so we always design effective lesson plans for each participant targeting his/her learning style. And at each driving lesson we offer students a modern vehicle with high safety features. So, whether you are a beginner, an experienced driver who wishes to brush up their skills, or a nervous driver, we have an effective plan to suit your needs.
In our intensive training program in Bexley North, we offer the participants additional lessons from the accredited instructors. These lessons will help the participants learn each step of the way towards attaining their driving licenses within the shortest possible time. Additionally, here we also help the participants gain extended skill set and confidence. As a result, the participants become better prepared; more focused, and have a high success rate than the standard courses.
What makes our driving training different?
We offer high quality driver training programs at competitive and highly affordable rates
We offer the driving lessons in a friendly, calm, and stress-free environment
Depending on the needs of participants, we offer safe and defensive driving lessons, refreshers lessons, logbook driving lessons training, and overseas license conversions
Every trainer of our driving school is reliable, friendly, and efficient in his/her field and vastly experienced.
The customised driving training program that we offer ensures a high success rate.
We also offer a friendly and stress-free environment and special driving lessons for anxious learner drivers.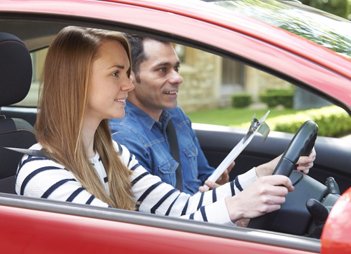 Certifications you can get from us:
Certificate IV in Driving Instruction
Certificate IV in Training & Assessment
KEYS2DRIVE Accredited FREE LESSONS for each learner
Clearance certificate for Working with Children's Check
Safer Drivers Course Facilitator Module 1
Safer Drivers Course Coach Module 2
Driving instructor Trainer and assessor for a new driving instructor
Call us to enroll yourself in the award-winning driving school and get a free quote on an amazing package.
!
Your search for driving classes in Bexley North ends with us! To enroll with any of our driving packages,
and to get a free quote, call us immediately at
0405477217
!