Join Forces With The Best And Leading Driving School At Blakehurst
EZY 2 LEARN Driving School in Blakehurst is always the first preference of driving enthusiasts because of the following reasons.
We have EZY 2 LEARN revolutionary approach, modern and safest driving techniques, and curriculum for all our learner drivers as a driving school so they can learn how to drive a motor vehicle properly and in an efficient way.
We also guarantee that we would give them best and high quality, professional driving lessons to all our valuable students till they become successful in their RMS driving tests to pass at first go as well as to be safe and confident driver for their life -ling journey.
We also offer flexible services and teach on all days of the week. Also provide all the best quality driving lessons in an afford price with professional way. It is these factors that have made us the best driving school at Blakehurst.
We are among the best in the industry, not only the region or the state but in the whole country! To date, we have helped thousands of people in the region pass their driving tests with flying colours. We also make sure that they do so with the least hassle or fuss. Our driving instructors are highly skilled and best trainer, as can be gauged from their certifications:
Certificate IV in Driving Instruction
Certificate IV in Training & Assessment
KEYS2DRIVE Accredited FREE LESSONS for each learner
Clearance certificate for Working with Children's Check
Safer Drivers Course Facilitator Module 1
Safer Drivers Course Coach Module 2
Driving instructor Trainer and assessor for new driving instructor
We have the best driving tutors
Being an award-winning driving school, we can offer our students the best tuition that they could have ever hoped for. Our service in the industry is beyond compare in terms of quality and hence are the leading driving school in Blakehurst. We have also managed to get more than a hundred plus 5 stars google review of our quality services.
A few words on our business
We are a family-owned business with years of experience and great strategic teaching methods. We are immensely proud of the work we have done over here which has made us an award-winning driving school.
Many drivers who took their training from us have become experienced, safe, and confident drivers.
We provide them with skills like defensive driving which helps them perform well behind the wheels on the busy roads across all the metros of Australia, especially in a city like Sydney. Apart from highly trained and skilled, our driving instructors are immensely professional in the teaching approach with their students.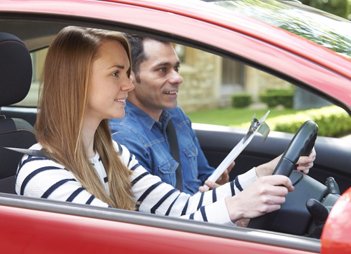 We are the perfect place to learn to drive in Australia
So, if you are looking for the perfect place to learn how to drive, you know why EZY 2 LEARN Driving School is the best choice. You can be sure that no other driving school at Blakehurst would offer them better options in this context. We also specialise in driving lessons of all types such as the advanced and defensive driving lessons to reduce road crashes.
It is the experience of our tutors that helps us guide the students as well as we do. When our students learn how to drive from us, they would have all the knowledge and skills they need to be successful.
Call us to enroll yourself and to get a free quote to learn from the experts of an award-winning driving school.

Your search for driving classes in Blakehurst ends with us! To enroll with any of our driving packages,
and to get a free quote, call us immediately at
0405477217
!