Looking For The Best Driving School In Bonnyrigg? You Are At The Right Place
Are you ready to take on the roads of Australia with confidence? Are you ready to learn driving? If your answer to all these questions is a "yes" then make sure you are getting in touch with us at EZY 2 LEARN Driving School. We are a reliable and award-winning driving school in Bonnyrigg, commanding years of experience in making complete drivers out of novice learners.
Regardless of whether you are looking forward to learning driving from scratch or else rising above nervousness due to old age – expect guaranteed satisfaction. We can also help risky drivers get back to safe driving. As the best driving school in Bonnyrigg, we cater to the needs of all types of drivers with marked success. Do read on to explore further in this regard.
Reach out to Our Driving School in Bonnyrigg for Comprehensive lessons
We can teach all drivers. It does not matter if our students are learner drivers who are getting ready to take part in a driving test. We are equally adept at teaching students who are at the start of their journey as a beginner driver.
Please remember that there are several factors that combine to make a good driver. You should not only be aware of the nuances of safety but have the traffic laws at the back of your hands as well. You can never be termed a "good" or "complete" driver if you drive fairly well on regular roads but not on rough terrains. So, one can only imagine the skills a driving instructor possesses.
At the award-winning driving school, our highly skilled, professional and friendly instructor is an RMS and KEYS2DRIVE accredited and he used to work with a multi-award-winning driving school as well. He has extensive experience in guiding young and old drivers (learners) to confidence. At EZY 2 LEARN Driving School, we believe that learning driving for you should not be a tedious procedure but a beautiful journey!
Besides teaching the nuances of driving our instructor will help you calm your nerves if you end up feeling agitated while driving. Expect meaningful feedback on your strengths and weaknesses after every lesson.
Here is a look at all the aspects of driving that you will have access to – here
Road Safety
Speed management
Hazard response
Traffic law compliance
Gap selection
Road positioning
Confidence
Decision making
Driving on different terrains
Drive our 5-star ANCAP rated car
The quality of our instruction serves as an asset for our company – so does the technology availed by us. Our learners get the golden opportunity to learn driving the 5-Star ANCAP rated cars backed by exceptional dual control facilities that make driving easier for you. We always look forward to making sure that our students pass the RMS driving test at First go. And our ANCAP rated cars go a long way in helping us in this regard.
Enjoy the journey of becoming a seasoned driver
With help from our award-winning driving school, you would be able to take on any terrain and weather conditions like a pro! If you are enrolling at our driving school in Bonnyrigg, you can rest assured that you will end up picking all the nuances of driving while enjoying the learning process thoroughly.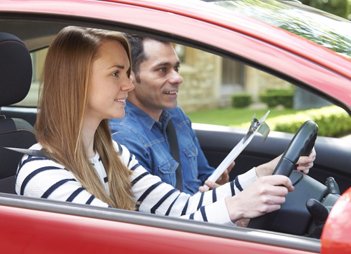 Certifications of our highly skilled and professional driving instructor as below
Certificate IV Driving in Driving Instruction
Certificate IV Training & Assessment
KEYS2DRIVE Accredited FREE LESSONS for each learner
Clearance certificate for Working with Children's Check
Safer Drivers Course Facilitator Module 1
Safer Drivers Course Coach Module 2
Driving instructor Trainer and assessor for new RMS accredited driving instructor
Get in touch with us and let us know what your shortcomings as a driver are! We will help you overcome them with ease!
Call us to enroll yourself and to get a free quote!
Your search for driving classes in Bonnyrigg ends with us! To enroll with any of our driving packages,
and to get a free quote, call us immediately at
0405477217
!