Best Driving School in Brighton-le-sands to Learn Driving in Budget
EZY 2 LEARN Driving School offers you the most comprehensive learning experience. We have the most qualified and highly skilled RMS accredited instructors working with us who will make sure when you go out of the door with your driving licence in hand, you can become a confident and safe driver too. Our award-winning driving school in Brighton-le-sands will give you the most comfortable environment for learning within a budget.
Combined Theory and Practical Lessons for Complete Knowledge
Our lesson plans are meant to give you a combined knowledge of theory and practicals. We will not bore or confuse you with rigorous theoretical lessons only. Rather, we will take you for a ride on the road where the practical knowledge and understanding can be achieved. The in-car teaching methods in our driving school in Brighton-le-sands along with all the theoretical inputs you need to keep in mind make you a complete driver who knows everything to drive safely and confidently on the road.
Why Choose Us
Pick your preferred schedule and place for practice and we will be there
We offer a range of flexible lesson plans within a savvy budget
Our cars are dual controlled and will be the same for practising and driving tests
We have RMS approved and KEYS2DRIVE accredited instructors working with us
Our client reviews rank us at the top in the business
Get Licence on the First Attempt with Our First Go Guarantee
It poses a great challenge and a matter of fear for the new drivers and learners to pass the driving test on the first attempt. They often fail to judge the circumstances and get nervous during the test that costs them a lot. But that does not happen with us! Our award-winning driving school in Brighton-le-sands guarantees you the assurance of passing the driving test on the first attempt and bag your licence. We make our drivers confident enough with rigorous practising on the road that removes their fear and nervousness of driving.
Our Certifications
Certificate IV in Driving Instruction
Certificate IV in Training & Assessment
KEYS2DRIVE Accredited FREE LESSONS for each learner
Clearance certificate for Working with Children's Check
Safer Drivers Course Facilitator Module 1
Safer Drivers Course Coach Module 2
Driving instructor Trainer and assessor for a new driving instructor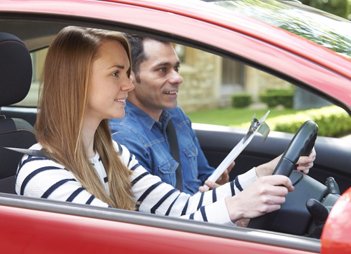 We Have the Best Reviews
Our previous successful students have given us the best reviews till date that make us rank at the top. We have always stood out with their expectations and gave the most comfortable and convenient learning experience within their budget. You too can experience the same by joining our award-winning driving school and be a part of your own success story of becoming a confident driver.
Learn Night Driving with Us
Does driving at night scare you the most? We include night driving lessons in our lesson plans too for a comprehensive learning experience. Our qualified instructors give you additional tips and smart hacks to get over the fear and nervousness of night-time driving.
1 Hour Driving Lesson = 3 Hours in Logbook
That is our key USP. 1 hour driving lesson calculates 3 hours in your logbook. This means, when you complete a 10 hours driving lesson, it stands for 30 hours of practice in your logbook. It leaves you with an added advantage in your driving test.
Our 1-hour standard lesson starts at just $55. Enrol today! Call us at 0405477217 NOW.
Call us to enroll yourself and to get a free quote for the best driving lessons from our award-winning driving school!

Your search for driving classes in Brighton Le Sands ends with us! To enroll with any of our driving packages,
and to get a free quote, call us immediately at
0405477217
!