Learn to Drive Safe and Sound at the Best Driving School in Cecil Hills
Learn driving from true blue professionals to become a safe driver by the end of the lesson. Backed by qualified instructors who have years of experience in driving teaching methods, EZY 2 LEARN Driving School pioneers as the best driving school in Cecil Hills. Our motto is to drag out the nervousness and fear of the learners for turning them into a confident driver. We promise to prepare you to be on the road without any hesitation or anxiety.
What Does Our Driving Lesson Cover?
At our award-winning driving school, the focus of our driving lesson is to make every learner be a safe driver. In all our lesson programs, the instructors educate you about the dos and don'ts of the road. The standard rules of driving, understanding, and using signals are a few basics that we cover in our lesson plan. Besides, we make our learners of driving school in Cecil Hills understand the complex traffic situations in the busy roads of Sydney, how to develop the low-risk driving practice, handling critical situations, methods of avoiding road crash, speed management, gap selection, road positioning and a lot more.
Reasons to Choose Us
We let you select your preferred schedule and place for practice
We offer a pool of flexible lesson plans for our clients so that they can choose according to their convenience
We have 5-star dual controlled cars for practising and RMS driving tests
Our instructors are RMS approved and KEYS2DRIVE accredited
We have a strong customer base in Sydney
Get First Go Guarantee from the Best Driving School in Cecil Hills
We have designed our lessons in a way so that every learner associated with us can get their driving lesson by passing the driving test on the first attempt. It may seem easy but in reality, one can fail the driving test if they are not prepared enough, especially if not guided by the right driving instructor. With us, you can, however, stay assured of passing the driving test without any hassle and achieve the much-desired licence.
Certifications of our highly skilled and friendly instructor's qualification as below
Certificate IV Driving in Driving Instruction
Certificate IV Training & Assessment
KEYS2DRIVE Accredited FREE LESSONS for each learner
Clearance certificate for Working with Children's Check
Safer Drivers Course Facilitator Module 1
Safer Drivers Course Coach Module 2
Driving instructor Trainer and assessor for a new RMS accredited driving instructor
Our Instructors are the professionals in the Business
If you are looking for some real inspiration and motivation from the driving instructor, you have certainly landed in the right place when you join our award-winning driving school. Along with the necessary accreditation, our qualified instructors are calm, compassionate, supportive, and courteous. Half of your fear or anxiety about being new in the driving arena will be gone like the wind as soon as you meet our instructors. They will be by your side all along, giving you smart tips for handling road issues, guiding you with the driving rules to make you the safest driver.
Use the Same Car for Practising and Driving RMS Test
We promise to keep the environment safe for our learners in every single step. That's why we let you use the same dual controlled automatic car for both practising and driving tests. All our cars are well maintained, and safety checked for the learners or new drivers to stay at ease when they enrol in our driving school in Cecil Hills. The car will pick you up from your desired location if needed.
So, talk to us TODAY! Give us a call at 0405477217 and place your enquiry.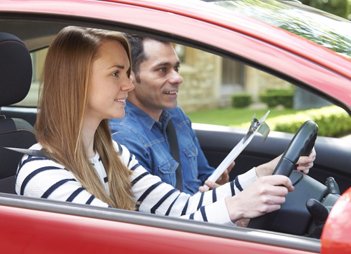 Call us to enroll yourself and to get a free quote to learn from our amazing team at the award-winning driving school.

Your search for driving classes in Cecil Hills ends with us! To enroll with any of our driving packages,
and to get a free quote, call us immediately at
0405477217
!