How To Find The Best Driving School In Chipping Norton?
Driving on the streets of Australia can be extremely exciting! The country has breathtaking locales that you can end up exploring while driving. However, you should be well equipped with the nuances of driving and the laws that govern driving in the Australian streets. EZY 2 LEARN Driving School offers reliable, compliant, and comprehensive driving lessons. As a leading and award-winning driving school in Chipping Norton, EZY 2 LEARN Driving School promises guaranteed satisfaction.
Do you want to learn driving from scratch? Do you want to become more confident behind the wheels? Do you want to brush your knowledge of the traffic laws? If the answer to all these questions is a "yes" then do make sure that you are getting in touch with us. Read on to explore why you should trust our driving school in Chipping Norton to help you!
Things you will learn at our Driving School in Chipping Norton
Our founder has years of experience in turning nervous, inexperienced drivers into confident, efficient, and seasoned drivers. He is an RMS accredited driver, commanding the required patience, flexibility, and knowhow that this job requires. It is quite common for learners to demonstrate a great deal of uncertainty behind the wheels. It is of course the responsibility of the instructor to calm them down so that they can concentrate only on honing their driving skills and not on their fear of driving.
Here is a look at all the aspects of driving that we cover:
Following are our qualifications:
Safety
Compliance to Traffic Norm Compliance
Confidence
Road Positioning
3 second Proper selection of gaps
Response to hazards or untoward situations while driving
Avoidance of risk
Seat Adjustment
Speed Control
Decision Making
Driving in all terrains, traffic, and weather conditions
All good driving practices
Get a chance to our 5-star ANCAP rated car
At our award-winning driving school, we provide a 5-star ANCAP rated car that is a winner all the way! If you are talking about a small car with exceptional dual controls, then this one remains the obvious choice. We want our students to pass their driving test at one go! And this is exactly the reason why we have invested in the best possible vehicle to help you achieve your goal faster!
With the best dual controls in place, the 5-star ANCAP rated car makes driving way easier for you!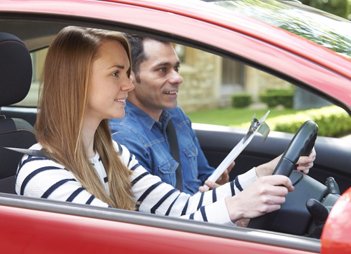 Drive Confidently! Drive Safe!
Please remember that good driving requires a combination of factors. Firstly, you need to keep several safety regulations in mind while driving. However, there are many drivers who become nervous just because they have to keep so many regulations in mind. You cannot compromise your confidence if you are looking forward to becoming a reliable driver.
Besides training nervous and inexperienced drivers, we guide aged drivers as well. Expect detailed feedback on your strengths and weaknesses during the first session itself.
We want driving to be a beautiful journey for you instead of a tedious learning experience. At our driving school in Chipping Norton, we ensure that is exactly how your driving experience turns out to be!
Certifications:
Certificate IV Driving in Driving Instruction
Certificate IV Training & Assessment
KEYS2DRIVE Accredited FREE LESSONS for each learner
Clearance certificate for Working with Children's Check
Safer Drivers Course Facilitator Module 1
Safer Drivers Course Coach Module 2
Driving instructor Trainer and assessor for new RMS accredited driving instructor
Call us to enroll yourself and to get a free quote!
Your search for driving classes in Chipping Norton ends with joining our award-winning driving school! Enroll with any of our driving packages, and to get a free quote, call us immediately at
0405477217
!