Bag Your Driving Licence on the First Go by Enrolling in the Best Driving School in Harrington Park
EZY 2 LEARN Driving School is the award-winning driving school in your locality that helps you learn driving within a safe environment. Backed by experienced, qualified and RMS accredited instructors, our driving school in Harrington Park stands as the best of the lot. Our main objective is to bring out the fear and nervousness that every new driver faces and make them understand the complexities of the road. Join in to get the First Go Guarantee that assures you will clear the driving test on the very first attempt.
Best Driving Lessons within Budget in Harrington Park
Wish to learn driving without making a hole in your pocket? It is our award-winning driving school that offers a budget-friendly driving lesson plan for you. Get a 1-hour extra driving lesson with a government-funded KEYS2DRIVE Free Lesson at just $50. We have included a 1-hour introductory package to our lesson plan that will cost you $55 only. Then comes the standard driving lesson of 1 hour, 5 hours, 6 hours, 1 hour, and 20 hours that starts from $65 only. It is up to you to make the choice and enrol in the lesson plan you prefer to save a lot of money yet learn driving most safely and easily.
Time-Saving Lesson Plans as Per Your Convenience
Our driving school in Harrington Park understands the value of time. We have learners coming of all ages and most of them are working professionals who are eager to polish their driving skills. We have designed our time-saving lesson plans accordingly. Call our instructors to join in for the lessons in your preferred place and timing. We will come to you to make your life easier and balance both your work and lesson comfortably.
Our Certifications
Certificate IV Driving in Driving Instruction
Certificate IV Training & Assessment
KEYS2DRIVE Accredited FREE LESSONS for each learner
Clearance certificate for Working with Children's Check
Safer Drivers Course Facilitator Module 1
Safer Drivers Course Coach Module 2
Driving instructor Trainer and assessor for a new driving instructor
In-Car Teaching Methods for Quick Learning
Our instructors do not waste your time drawing things on a piece of paper and trying to make you understand the road signs. Rather, we take you to the ride. We believe in and promote in-car teaching methods. We have experimented with our teaching methods and updated it in a way so that it becomes convenient for you to grasp the knowledge. Once you are on the road and learn about the signs and signals in the practical field, it will not be difficult for you anymore to memorise the necessary things on the road.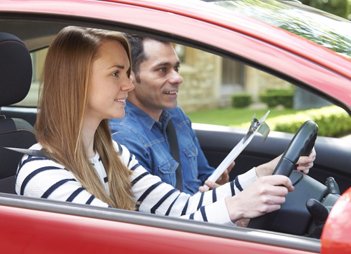 Our Driving School in Harrington Park Has a Great Client Base in Your Area

Our clients speak for our reputation. We are renowned as the most trusted driving school in Harrington Park that has successfully delivered the finest lot of new drivers. Our learners have not only passed the driving test with flying colours on the first go but they have emerged as confident and safe drivers. When they share their experience of working with us, it gives us the support and acknowledgement we need to prepare more learners this way. So, we always owe it to our learners.
Get ready to learn driving fast and safely by joining our award-winning driving school. Give us a call at 0405477217 today for more details!

Call us to enroll yourself and to get a free quote!
Your search for driving classes in Harrington Park ends with us! To enroll with any of our driving packages,
and to get a free quote, call us immediately at
0405477217
!