Certified Driving Instructors For Best Driving Training
With years of experience in the field, EZY 2 LEARN Driving School has established itself as a leading driving school in Holsworthy. We have expert instructors who are locally available to teach driving to student learners. They are friendly and deal with every learner with the utmost patience. Our team utilizes teaching techniques with a proven track record. These techniques help to boost the driving skills of the learners to ensure that they drive safely on the road. We are the first choice of the residents of Holsworthy who look for the best driving school.
Comprehensive lessons for the students
At our award-winning driving school, we provide a team of experienced instructors to provide comprehensive lessons to learners. We have well-trained & professional instructors who provide meticulous training to the students. Customer satisfaction is our main motive, and we strive to make the learning experience better for every learner. A positive learning experience is a must to confidently drive on the roads. As a popular driving school in Holsworthy, we not only offer value for money but also provide friendly services. Our instructors ensure smooth learning and training for the new drivers. They are readily available to provide training according to the time that suits the students. We have the best rates available for all that suits their budget. We also provide special driving lessons for anxious and nervous learners drivers.
Our features
One can learn the rules & regulations while taking training from our instructors.
Our students easily pass the driving test after a few driving lessons.
Students can opt for an accelerated learning program to learn driving and obtain the license quickly.
Our approved instructors carry certification in providing training.
As we provide student-friendly training, they learn lessons in a few classes. This helps to get a license in a small period and make significant savings.
Our learners pass the driving test on the first go.
We have a service & support team. Our leaders can have easy access to our customer support team to solve their queries.
Professional training
When it comes to driving on the roads, professional training is mandatory. If someone is not aware of the rules or did not undergo driving lessons, then he or she must avoid driving on the road. A person needs professional training to ensure safe driving in the long run. Our award-winning driving school in Holsworthy offers professional training to every learner who is passionate about driving. With a list of learners who recommend our name to others, we are able to serve better services to our customers. This helps us evolve better in the driver training industry. Our driving lessons or classes enhance the driving skills of student learners.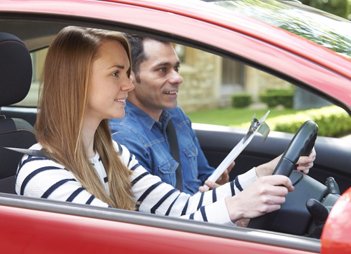 Benefits of choosing us
Our award-winning driving school emphasizes bringing out the best skills of a learner with special training in reserve parallel parking, simple and complex traffic, steering control, changing lanes, and kerbside stop parking. Our packages have different training rates to suit the needs of every student. We train every student and work hard to assure them a safe and confident drive. The team of instructors at EZY 2 LEARN Driving School deals patiently with all the learners so that their queries are solved, and they pass the driving test at first without any difficulties.
Certifications of our highly skilled and professional instructors as below
Certificate IV Driving in driving Instruction
Certificate IV Training & Assessment
KEYS2DRIVE Accredited FREE LESSONS for each learner
Clearance certificate for Working with Children's Check
Safer Drivers Course Facilitator Module 1
Safer Drivers Course Coach Module 2
Driving instructor Trainer and assessor for a new RMS accredited driving instructor
Call us to enroll yourself and to get a free quote to join our award-winning driving school.

Your search for driving classes in holsworthy ends with us! To enroll with any of our driving packages,
and to get a free quote, call us immediately at
0405477217
!