Get The Best Driving School At Ingleburn
At EZY 2 LEARN Driving School we pride ourselves on being the local driving instructors that our students are looking for. We work all around Sydney and have all the qualifications that are necessary to teach people how to drive properly. Being an award-winning driving school, we seek to provide high quality lessons and we are confident that our students would have the best driving experience they could have ever hoped for.
We cater to all kinds of drivers
We can teach all drivers. It does not matter if our students are learner drivers who are getting ready to take part in a driving test. We are equally adept at teaching students who are at the start of their journey as a beginner driver.
We are ideally equipped to provide every student what they need. Whatever they need in terms of a driving lesson we would give it to them. Of this, they can be sure. Not for nothing are we the best driving school at Ingleburn. We always make sure that our students are well prepared to thrive at the next stage of their journey as a confident and safe driver. This means that our students are ready to ace their driving tests and get their driving licence at first go with RMS. We provide them with all the confidence that they need to be excellent drivers.
Our qualifications
Following are our qualifications:
Certificate IV Driving in Driving Instruction
Certificate IV Training & Assessment
KEYS2DRIVE Accredited FREE LESSONS for each learner
Clearance certificate for Working with Children's Check
Safer Drivers Course Facilitator Module 1
Safer Drivers Course Coach Module 2
Driving instructor Trainer and assessor for a new RMS accredited driving instructor
So, our students can trust us to be the best driving school in Ingleburn.
Some benefits of learning to drive from us
Following are some benefits of learning how to drive from us:
We provide our students with all the confidence that they need behind the wheels
We teach them the safe driving skills that help them pass the driving tests and be a lifelong safe driver
We are completely professional in our approach
We offer driving lessons or classes after and before business hours
We teach students how-to drive-in busy motorways and teach how to do lane changing properly
We have a car with 5-star ratings from ANCAP (Australasian New Car Assessment Program)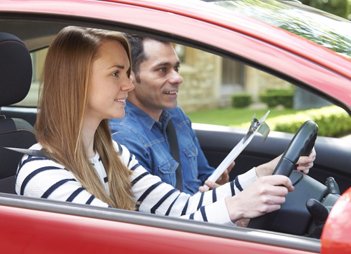 We exceed the expectations of our students
We are a highly professional and an award-winning driving school. We assure our prospective students that if they learn how to drive from us, we will exceed the expectations they have of us. We have been working in the region for many years now and have a high pass rate too. So, as anyone can see, our track record as a driving school in Ingleburn is highly regarded. We know all the latest driving testing route areas that are covered in the RMS driving tests.
This is the reason we focus so much on low risk driving strategies in our all driving lessons . Thanks to the years of experience that we have in the industry we can offer our students the best advice that helps them fulfil their true potential as drivers. We are what we say we are – the best driving school in Ingleburn.
Call us to enroll yourself in the best award-winning driving school and to get a free quote!

Your search for driving classes in Ingleburn ends with us! To enroll with any of our driving packages,
and to get a free quote, call us immediately at
0405477217
!