Team Up With The Best Driving School At Kingsgrove
At EZY 2 LEARN Driving School, we offer high-quality driving lessons at affordable prices. If our students are looking for professional help to improve their driving skills, they need not look any further because we are here to help them achieve their goals. This is a major reason we are the top driving school at Kingsgrove.
We can help our students a lot in various areas of driving such as vehicle control and steering techniques, speed management good decision-making skills, merging into traffic, and changing lanes, and reverse parallel parking. Here, we also specialise in all kinds of driving tuitions such as advance driving lessons and defensive driving for all ages people including refresher courses.
At our award-winning driving school, we offer driving lessons to the nervous learner drivers and help them get ready for the RMS driving tests with our mock tests. A major part of our curriculum is a constant evaluation of how well the student is progressing through consistent tests on routes that are normally used for these purposes.
We can help our students in a short time
Yes, we can fix any driving issue they have, sometimes in less than 2 hours! They may face a lot of issues like they have failed a driving test, suffering from a lack of confidence no matter what it is, we can fix the same for sure! We guarantee them we would help them pass their driving test comfortably.
The qualifications of our driving instructors
Our driving instructors have the following qualifications:
Certificate IV Driving in Driving Instruction
Certificate IV Training & Assessment
KEYS2DRIVE Accredited FREE LESSONS for each learner
Clearance certificate for Working with Children's Check
Safer Drivers Course Facilitator Module 1
Safer Drivers Course Coach Module 2
Driving instructor Trainer and assessor for new driving instructor
Their high qualifications that have played a major role our being the best driving school at Kingsgrove. It also helps that they are so reassuring and patient with our students.
The importance of driving in one's life
Driving is one of the quintessential skills in modern life, and there is no denying that. It offers an individual a sense of freedom and independence that they may have never experienced earlier in life. Though, it is also important to be responsible while one is behind the wheels. This especially applies to the busy roads here in the metros of Australia, such as Sydney. It can be quite a challenging proposition. We assure our students that when they learn from our award-winning driving school, they will get the best driving lessons in town.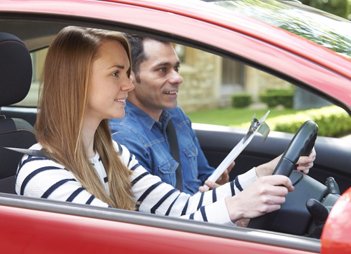 Our goals as a driving school
We set our goals much higher than merely helping our students pass their driving test. We want to impart to them driving skills that stay with them for the rest of their lives. We also provide them the confidence they need to operate on these busy roads and navigate the various safety issues and other difficulties that crop up on the way. As the best driving school at Kingsgrove, we focus on making our students the best drivers.
Call us to enroll yourself and to get a free quote!
Your search for driving classes in Kingsgrove ends with joining our award-winning driving school! To enroll with any of our driving packages, and to get a free quote, call us immediately at
0405477217
!