EZY 2 LEARN Driving School- Best Place For NO Stress And Low Risk Driving Training Sessions.
Being aware of road safety and traffic rules is as important to be experts behind the wheels. Here the professional instructors can walk this journey with you. Besides, professional instructors can also help new learners to manage the risks while driving.
Being aware of the road laws can help you avoid the hefty fines while making it easy for you to drive under different conditions. And these skills can also help you for a lifetime. Therefore, we at EZY 2 LEARN Driving School, offer the learners the best driving training experience.
The best driving techniques at the most affordable rates:
At this award-winning driving school at Monterey, we specialise in offering the best yet the most affordable driving lessons to learners with different needs. So, whether you want to brush up your driving skills, or need training to appear for a driving test, we can help you. Here we have a team of professional and local trainers, who follow some proven educational techniques that would boost the driving skills of the participants so they can always be safe on the roads while driving.
Here we have the record of helping people to learn to drive with emphasis on proficiency and road safety. And here we plan a unique training curriculum for every participant as per their needs. This helps build their confidence and develop a good driving habit that lasts a lifetime in a friendly and safe learning environment.
At this professional and award-winning driving school, we offer both manual and automatic driving lessons to the aspiring drivers depending on their preferences. And our course curriculum fully follows the present driving regulations of Australia, which guarantees the participant's success in the driving tests.
Few reasons to choose us:
We offer quality driver instruction: At EZY 2 LEARN Driving School, we offer detailed training on road awareness and premium driver education. And the training program is demonstrated and explained by the expert and highly skilled instructors.
We train the participants in the best quality vehicles: The vehicles we use for training the learners include 5-star safety ratings, comfortable seating, airbags, and first aid kits.
Our trainers are patient and highly professional: Every instructor of our driving school is highly professional and patient. This helps the participants to feel comfortable during the training.
We offer the driver training at competitive rates: These days, several driving schools in Monterey offer training to the participants. But people love us, as we are well known and at a reasonable cost.
We keep the driver training sessions comfortable and encouraging: We know how curious one can become when driving a car for the first time. Therefore, we make the session comfortable and encouraging for each participant where he/she can ask anything to the trainer.
We are a trusted name: Our clients choose us not only to get the driving licenses but to have the driving skill that will last for a lifetime.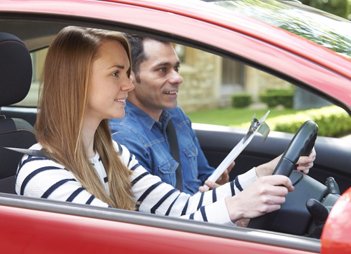 Call us to enroll yourself in our award-winning driving school and to get a free quote!

Your search for driving classes in Monterey ends with us! To enroll with any of our driving packages,
and to get a free quote, call us immediately at
0405477217
!