TAKE Best Quality And Professional Driving Lessons From The Best Driving School At Mortdale
At EZY 2 LEARN Driving School, we always assure our students that we would teach them how to become a confident and safe driver within a SHORT period of time. We specialise in providing professional driving lessons at very affordable rates in a stress-free environment for all learner drivers.
Our driving instructors are highly qualified
Following are the qualifications of our driving instructors:
Certificate IV in Driving Instruction
Certificate IV in Training & Assessment
KEYS2DRIVE Accredited FREE LESSONS for each learner
Clearance certificate for Working with Children's Check
Safer Drivers Course Facilitator Module 1
Safer Drivers Course Coach Module 2
Driving instructor Trainer and assessor for new driving instructor
This is a major reason people in the region regard us as the top driving school at Mortdale. It also helps that our driving instructors are extremely friendly and patient with all our valuable students. They have a lot of experience of working in the industry in their profiles, which accounts for these qualities.
Our driving programme is detailed
At our award-winning driving school, we use modern driving techniques and the safest and most efficient driver training methods for the betterment of our students. We can help our students achieve the dreams they have as drivers faster with the correct training plan! We guarantee quick results with just a few classes. We also help our students pass the RMS driving test with flying colours at first go!
We offer the best customer services
This is because we value our customers immensely and provide best quality of customer services to our valuable clients.
We have a lot of experience in the industry
Our driving instructors are professional apart from being highly qualified. They are also committed to teaching our students the skills that are necessary for helping them be safe drivers for the rest of their lives. Since we are the finest driving school at Mortdale, we help them become competent and safe drivers in almost no time at all.
Our packages are affordable
We offer affordable rate for new learners. We offer the perfect balance between great teaching and reasonable costs throughout the St George region.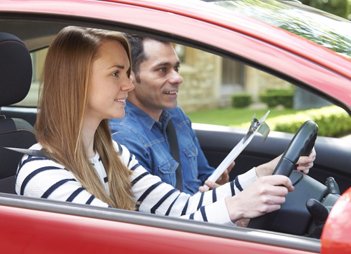 We can work with all grades of learners
Our award-winning driving school has programmes that are tailored according to the level of progress that our students have achieved in their journey to becoming a driver. For the L-plate learners, we impart all the techniques and skills that are essential to become a proficient driver at that stage. We provide them for mock RMS driving tests consistently, so they are in the best shape before they take the RMS driving tests.
Our Services also include procuring overseas licence conversion and refresher driving courses too. We also offer our students cars for hire that they can use for their RMS driving test. Our cars are completely insured and come with automatic transmission and dual controls. We teach our new learners how to master the basic controls that are such an important part of steering techniques. Our diverse curriculum that also includes:
Reverse parallel parking
safe following distance
three-point turn
hazards responses
kerbside stop
good decision-making skills
hazard perceptions
vehicle control
observation checks (over shoulder check and head check)
It is factors like these that have made us a name to be reckoned with as a driving school at Mortdale.
Call us to enroll yourself and to get a free quote to become a better and confident driver by joining our award-winning driving school.
Your search for driving classes in Mortdale ends with us! To enroll with any of our driving packages,
and to get a free quote, call us immediately at
0405477217
!