Things You Need To Know While Looking For A Driving School In Narellan
How difficult is it to learn driving? Do you feel it is difficult to drive a car because you are not confident behind the wheels, though you have learnt driving? Is old age turning out to be an impediment for you? As a leading driving school in Narellan, EZY 2 LEARN Driving School can help you become a first-rate driver – no matter what your weakness is. We are an award-winning driving school that have the extensive experience of making confident drivers out of people who are constantly battling nervousness behind the wheels.
At EZY 2 LEARN Driving School, we take care of all types of drivers- right from a beginner to someone who is battling old age infirmities. You can only make the most of the driving experience in Australia, by acquainting yourself with the nuances of driving that include road safety, traffic compliance, and speed management. Your search for a quality driving school in Narellan ends right here at EZY 2 LEARN Driving School!
What will you learn at our Driving School in Narellan?
At our award-winning driving school, we can teach all drivers. It does not matter if our students are learner drivers who are getting ready to take part in a driving test. We are equally adept at teaching students who are at the start of their journey as a beginner driver.
At the helm of our driving school is an RMS accredited driving instructor, who has been a part of a multi-award-winning driving school as well. It is important for a driving instructor to not only be aware of the driving nuances but the fact that learners are often all nerves behind the wheels. They have to keep so many things in mind while driving— road safety, traffic norms, etc.! These factors often take an emotional toll on them.
We ensure faultless flexibility to our driving lessons by taking the "emotions of a learner" in view. Our high skilled and professional instructor will be by your side throughout your lessons, not only teaching you the good driving habits but calming you when you feel nervous and motivating you when you think that you will not be able to overcome certain impediments.
Please have a look at everything that you will end up learning at EZY 2 LEARN Driving school:
Road Safety
Boost your Confidence
Compliance with Traffic Regulations
Speed management
Road Positioning
Gap selection
Decision making
Braving myriad weather conditions
Risk avoidance
Hazard response
Response to hazards or untoward situations while driving
Low risk driving strategies
Proper Seat and mirrors adjustment
Our 5-star ANCAP rated car makes driving easier
Get a chance to learn driving in our 5-star ANCAP rated car which comes with exceptional dual control facilities. Besides driving expertise, at EZY 2 LEARN Driving School, you also have access to first-rate technology! We want our drivers to pass the RMS driving test at the very first attempt. And this is the reason why we have invested in the best possible fleet to facilitate your journey as a learner!
A diffident driver no more!
You do not exactly have to remain a non-driver all your life because you think that there are shortcomings that cannot be fixed. We at EZY 2 LEARN Driving School are here to help you. As a reliable and an award-winning driving school in Narellan, we want you to enjoy your learning process thoroughly.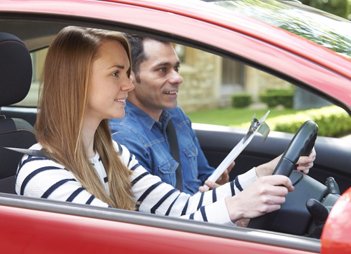 Certifications:
Certificate IV Driving in Driving Instruction
Certificate IV Training & Assessment
KEYS2DRIVE Accredited FREE LESSONS for each learner
Clearance certificate for Working with Children's Check
Safer Drivers Course Facilitator Module 1
Safer Drivers Course Coach Module 2
Driving instructor Trainer and assessor for new RMS accredited driving instructor
Get in touch for comprehensive driving lessons! Together we will definitely make this journey beautiful!
Call us to enroll yourself and to get a free quote!
Your search for driving classes in Narellan ends with us! To enroll with any of our driving packages, and to get a free quote, call our award-winning driving school immediately at
0405477217
!