Most Affordable Driving Lessons At The Best Driving School In Oran Park
EZY 2 LEARN Driving School is dedicated to make all their learners drivers ease up their nervousness, anxiousness, and fear of driving on the road. We are in the industry for quite a long time now and have delivered high-quality services to our clients so far. Being an award-winning driving school, we abide by all the safety protocols and make sure every learner entering the driving school in Oran Park learns to drive most safely for lifelong journey.
Experienced Instructors
The first timer's driving experience matters the most. That first experience is responsible for boosting confidence in that learner and overcoming the fear. So, proper guidance from the beginning makes a huge deal. Our KEYS2DRIVE accredited instructors can be your true guiding star here. With the experience and knowledge gained over the year, especially by guiding our former students, we too have learned that the key to guide the learners right is to remain patient with them. In the driving school in Oran Park, we have calm, friendly, professional and patient driving instructors assisting every learner with all the challenges from the beginning. Affordable Package for Driving Lesson at Our Award-winning Driving School in Oran Park
Affordable Package for Driving Lesson at Our Driving School in Oran Park
Our packages are sure to surprise you. We only charge $50 for the KEYS2DRIVE FREE LESSONS (government-funded) along with 1 hour of an extra Introductory driving lesson. Other than that, our first 1-hour introductory driving lesson will cost you only $55 and the standard 1-hour standard lesson will cost you $65 only. We have 5 hours, 6 hours, 10 hours, and 20 hours packages available for the learners at unbelievable prices. Choose according to your convenience and stay on the profit's side.
To pass RMS driving test at First Go Guarantee in Our Driving School
For many learners and new drivers, it becomes quite difficult to pass the driving test at the very first attempt. However, there is no chance of failing with us. Our leading and award-winning driving school gives the guarantee of passing the test on the First Go. Our instructors will fill you up with some smart tips and educate you. Every learner can be assured of becoming a confident driver who will pass the driving test at the very first chance and at the same time feel safe on the road.
Certifications
Following are our qualifications:
Certificate IV Driving in Driving Instruction
Certificate IV Training & Assessment
KEYS2DRIVE Accredited FREE LESSONS for each learner
Clearance certificate for Working with Children's Check
Safer Drivers Course Facilitator Module 1
Safer Drivers Course Coach Module 2
Driving instructor Trainer and assessor for a new RMS accredited driving instructor

Award winning best driving education provider in Sydney of 2021 Australian Enterprise Awards.
Classes to Suit Your Schedule
Feel free to join us according to your convenient time! We have designed our driving lessons or classes to suit your schedule. We understand that you might have other engagements throughout the day and it often becomes difficult for a learner to find time in that busy schedule. So, we have given you this special privilege to join us whenever you have time on hand.
5-star ANCAP rating Dual Controlled Cars for Maximum Safety
We make sure that you learn to drive in the safest possible territory. Therefore, we have chosen our practising car likewise. All our cars are dual controlled ensuring maximum safety of the learners. Also, you can use the same car for your RMS driving test. We promise to keep things as easy and as smooth as possible. And therefore, we will let you use the same car throughout – from the first of our driving school in Oran Park to the final day.
Talk to us on mobile 0405477217 and join our driving lesson program TODAY!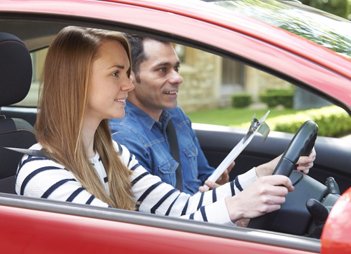 Call us to enroll yourself and to get a free quote from experts of the award-winning driving school!
Your search for driving classes in oran park ends with us! To enroll with any of our driving packages,
and to get a free quote, call us immediately at
0405477217
!