Find The Best Driving School At Peakhurst
We at EZY 2 LEARN Driving School focus on making our students the best low-risk drivers that they can be by offering them the necessary skills to achieve such a goal. Our aim is not merely limited to helping them ace the RMS driving test, we want them to be safe and confident drivers for life-long journey.
We have the best driving instructors
As the premier award-winning driving school at Peakhurst, we appoint only the best driving instructors in the region. Following are the qualifications of our driving instructors:
Certificate IV Driving in Driving Instruction
Certificate IV in Training & Assessment
KEYS2DRIVE Accredited FREE LESSONS for each learner
Clearance certificate for Working with Children's Check
Safer Drivers Course Facilitator Module 1
Safer Drivers Course Coach Module 2
Driving instructor Trainer and assessor for new driving instructor
Apart from their high qualifications, our driving instructors are highly skilled too. More importantly they are immensely passionate about training aspiring drivers.
We also make them go through retraining programmes regularly. This is to make sure they are all aware of the recent changes being made in the driving school industry and its various practices. Also, it helps them keep abreast of the latest techniques of educating the students, too.
We can help students at all stages of their progress
No matter at which stage of their development our students are, our award-winning driving school can offer them the most appropriate programme that helps them get considerably better as drivers. We teach students of all ages and driving abilities. Therefore, we invite people from all walks of life to come and train with us. This is the best driving school at Peakhurst, and we assure them we would offer them all the skills and confidence that are necessary to become excellent and proficient drivers.
We offer customised lesson plans
We tailor our classes as per the requirements of our students. Our training has helped many new amateurs and clueless drivers become safe and confident operators on the road.
We help our students navigate the dangers on the roads
Driving on the roads of Australia, especially the metros like Sydney, is not meant for the fainthearted. This is because some danger or the other is always lurking here. There are plenty of risks of driving on such high-traffic roads. We prepare our students in such a way that we prepare them the best to deal with such issues when they are driving solo. Our courses are accredited by appropriate authorities here in Australia.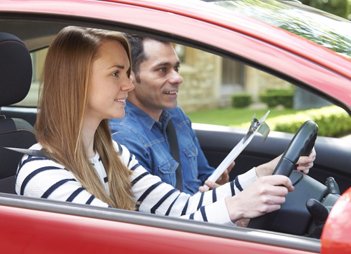 What do we teach our students?
At our award-winning driving school, we teach our students about important skills such as speed management, Good Road positioning, hazard responses, Good gap selection, vehicle control, how to drive properly and be attentive and active, good scanning skills on the road all the time.
It also helps that our professional driving lessons costs are reasonable and affordable. We use modern driving techniques and safest EZY 2 LEARN revolutionary driving lessons plans curriculum for all our learners to get best driving skills and they can be confident and safe driver with short period of time. That is why are we the best and leading driving school at Peakhurst.
Call us to enroll yourself and to get a free quote!
Your search for driving classes in Peakhurst ends with us! To enroll with any of our driving packages, and to get a free quote, call us immediately at
0405477217
to learn from experienced teachers from our award-winning driving school.