Get The Best Driving School At Penshurst
We at EZY 2 LEARN Driving School offer the best to our students. As part of such a philosophy, we also employ the best driving instructors who come with the following qualifications:
Certificate IV in Driving Instruction
Certificate IV in Training & Assessment
KEYS2DRIVE Accredited FREE LESSONS for each learner
Clearance certificate for Working with Children's Check
Safer Drivers Course Facilitator Module 1
Safer Drivers Course Coach Module 2
Driving instructor Trainer and assessor for new driving instructor
It is because of such quality that people acknowledge us to be the finest driving school at Penshurst. All the vehicles we use to teach our students are equipped with every latest facility that is needed to achieve the best results in this context.
We provide complete value to our students
At our award-winning driving school, we include the likes of the newest emergency braking systems. This also makes sure that the instructors are always in complete control of the vehicle throughout the classes are going on and the cars are functioning. We also equip these cars with facilities like power steering and air conditioning. This makes sure that learning how to drive is comfortable and convenient too, apart from being easy. Interested students can always call us up and ask for appointments.
We provide the best driving lessons in ST George region
We teach our students to be the safest and calmest drivers on the road. Much of this comprises of the teaching techniques and methods that we use for them. We understand that every student comes with unique needs from an institution like us. Maybe they are only looking to improve their driving skills. Perhaps this is the first time they are learning how to drive. However, when they are with us, they can rest and take it easy as we are the best and award-winning driving school in Penshurst. We would offer them lessons that would help them fulfil the specific goals they have as drivers.
We have a lot of experience in the industry
We have been in the industry for many years. We are a family-owned business, and so we take such care in what we offer to our students. This is the reason we have had the best experts in Sydney design our driving lessons. It also helps that our instructors are as experienced and trained as they are. Therefore, they can execute those programmes so well and help our students become the best drivers that they can be.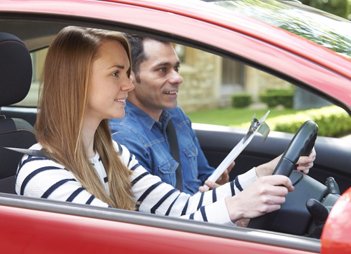 We are proud of our work
Being an award-winning driving school, we are also proud to say that as an organisation in this industry, our record is unparalleled. We take pride in the way we have helped countless students across the region become experienced, safe, and confident drivers. We have continued to provide them with the skills that are necessary to drive defensively on these busy roads. It is this unabated pursuit of excellence that has made us a name to be reckoned with as a driving school at Penshurst. We teach our students how to drive safely and properly all the time while they are behind the wheels.
Call us to enroll yourself and to get a free quote to join our award-winning driving school.

Your search for driving classes in Penshurst ends with us! To enroll with any of our driving packages,
and to get a free quote, call us immediately at
0405477217
!