Upgrade your driving skills with EZY 2 LEARN Driving School
At EZY 2 LEARN Driving School, we welcome you to one of the best driving schools in the region. We are an award-winning driving school that have immense experience in the industry and helped plenty of beginners here at the best driving school at Ramsgate Beach. We know that there are plenty of driving schools in the region, and so it can be rather hard to choose the best from them. However, we make things easier for our students.
We are a trustworthy driving school
Our Highly qualified and experienced instructors are the reason we are regarded as the best. We may enumerate their qualifications as below:
Certificate IV Driving in Driving Instruction
Certificate IV Training & Assessment
KEYS2DRIVE Accredited FREE LESSONS for each learner
Clearance certificate for Working with Children's Check
Safer Drivers Course Facilitator Module 1
Safer Drivers Course Coach Module 2
Driving instructor Trainer and assessor for new driving instructor
So, our students are being offered the best training from the best driving instructors in town.
How do our instructors help our students?
In our award-winning driving school, our instructors are highly qualified, they know full well how to prepare the students for the next level in their journey towards driving excellence. This includes getting them ready for their driving test. Apart from being as qualified as they are, our driving instructors are very patient, and our students can always rely on them. They are the foundation of our school and made us the number one driving school at Ramsgate Beach. We assure our students that their search for the premier driving school in the region ends here with us.
They are highly professional
It also helps that our driving instructors are so professional in how they go about their work. Plus, we have got several attractive packages for our students. Our driving programmes are highly detailed, covering all aspects of driving for the student to master and become proficient in this skill. We are one of the friendliest driving schools in the region. We also have a high success rate, having helped so many of our students pass the driving test in the very first try.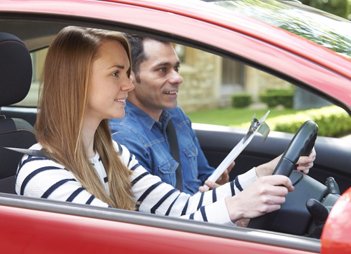 We have specialised offers for our students

We have created special programmes for students of all levels. As part of our special offers, we provide them with discounted rates. The major reason for such offers is that we want to do the best for our students in any way we can which they access easily. We want to provide them value for money that cannot be bettered by any of our peers. We never take our position as top driving school at Ramsgate Beach for granted. Our students at the end of their course will be great at using both manual and automatic cars, as well as master all facets of driving.
Call us to enroll yourself and to get a free quote!
Your search for driving classes in Ramsgate beach ends with joining the course of an award-winning driving school! To enroll with any of our driving packages, and to get a free quote, call us immediately at
0405477217
!