Collaborate With The Best Driving School At Riverwood
We at EZY 2 LEARN Driving School believe in helping our students excel and reach their fullest potential as drivers, and so we are one of the award-winning driving schools to be reckoned with in the region. To date, we have helped thousands of people learn how to drive safely and easily and thus get their driving licence at the first RMS driving test. It is this success rate that makes us the top driving school at Riverwood. Our driving instructors are highly qualified. We may enumerate their qualifications as below:
Certificate IV in Driving Instruction
Certificate IV in Training & Assessment
KEYS2DRIVE Accredited FREE LESSONS for each learner
Clearance certificate for Working with Children's Check
Safer Drivers Course Facilitator Module 1
Safer Drivers Course Coach Module 2
Driving instructor Trainer and assessor for new driving instructor
Apart from their qualifications, our driving instructors are very patient, friendly, highly skilled, and very well experienced too. Therefore, they can help our students become competent and confident drivers in almost no time.
We have the best rates
This is also a major factor why we are the top choice for driving lessons in the area. We specialise in teaching students of all age groups such as teens, seniors, and adults. We also make it easy for them by providing them a free home pickup service.
We make it convenient for our students
We would also teach the students wherever it is convenient for them – at their workplace or their school. Also, we offer driving lessons with a diverse array of services that are tailored to suit the requirements of our students including corporate entities. Hence the quality of our services is unparalleled and factors such as these have contributed to our rise as the top driving school at Riverwood.
From here our students will be proficient in driving both manual and automatic cars.
We are a unique driving school
We differ completely from all the other driving schools in the region. We understand that all our students differ from each other in terms of factors such as lifestyle, budget, purpose, and requirements in life. We take all these factors into account when we create the driving programme and training schedule for our students. We conduct the lessons in such a way that it suits the budget, requirements, and purposes of our students that helped us become an award-winning driving school.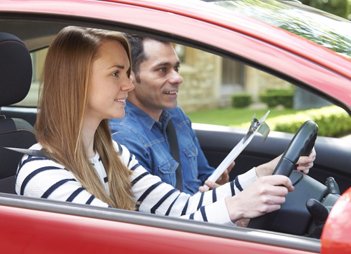 The knowledge of our driving instructors
Our driving instructors know all that there is to know about the area, and the RMS driving test centres that are closest to the locations of our students. Therefore, it helps them select the right area to train the students and help them practise their skill to evolve as a driver too. We know that we are the best driving school at Riverwood, and we will do all it takes to assist our students realise their true potential as drivers. Our knowledge of the local RMS driving test centres also helps us suggest to them the most appropriate option for them.
Call us to enroll yourself and to get a free quote to help crack your driving test in the first attempt itself by joining our award-winning driving school.
Your search for driving classes in Riverwood ends with us! To enroll with any of our driving packages,
and to get a free quote, call us immediately at
0405477217
!