Mastering the art of safe and confident driving lessons from EZY 2 LEARN Driving School in Silverwater
Every person who wants to learn driving skills that last for a lifetime and are skilled enough to navigate roads skilfully. With that, many people search for a driving school in Silverwater that will polish their skills and turn them into professional drivers. EZY 2 LEARN Driving School is an award-winning driving school that not only helps students pass the driving test at once but also polishes their skills so that they drive safely. Our student-friendly driving instructors have the patience to teach everything about driving from the basics to the expert's tactics. They help the students become a safe and confident driver for years to come.
Quality lessons
At EZY 2 LEARN Driving School, we take pride in ourselves for delivering quality services to our students. Our quality driving lessons are in accordance with the latest rules & regulations of local traffic authorities. This guarantees the students with the best trainers and relieves them of all the worries regarding the driving test. We utterly understand what matters the most to the students and as a leading and award-winning driving school in Silverwater, we prepare students to have the best driving experience of their lives. We are in this field for years and continue to achieve success with every student that passes the driving test after training from our best instructors.
Igniting the confidence
Every student can learn driving easily but the lack of confidence can be a deterrent to learn it for some people. Well, we know many of our students are holding the steering wheel for the first time in their lives and don't have any idea about driving. So, we begin their learning process with the basics and first try to build their confidence. We ensure not to waste the time and money of our students by providing quick and efficient results to them in the shortest time possible. Every instructor at our award-winning driving school guides and supports you, till you are confident about your driving and ready to take the RMS driving test. This allows the students to drive by themselves on the roads of their local area before they give the test.
Proven track record
With years of experience in the field and a group of qualified instructors, our driving school in Silverwater has a proven track record of successful students. These students got their driving license by passing the test on their first attempt. With registered and approved instructors, we maintain our records and position in the field. Our outstanding record is the reason beginners choose us to learn driving on the roads of Silverwater independently.
Perks of choosing us
There are numerous benefits of choosing our driving school over others in the Silverwater area.
We offer the most affordable driving lessons
Tailored lessons to meet the needs of every student seeking the best driving lessons
Beginner and refresher driving lessons
Intensive and professional driving lessons
Advanced and defensive driver training courses
Providing feedback about correct knowledge through constant learning
Flexibility in timing
Anyone looking out to learn driving and achieve the best results in Silverwater can contact us for driving lessons.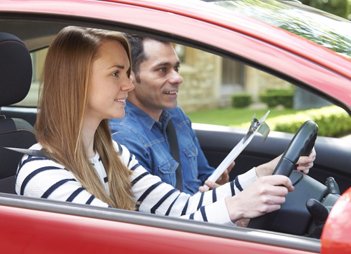 Our Certifications:
Certificate IV in Driving Instruction
Certificate IV in Training & Assessment
KEYS2DRIVE Accredited FREE LESSONS for each learner
Clearance certificate for Working with Children's Check
Safer Drivers Course Facilitator Module 1
Safer Drivers Course Coach Module 2
Driving instructor Trainer and assessor for a new driving instructor

Award winning best driving education provider in Sydney of 2021 Australian Enterprise Awards.
Call us to enroll yourself and to get a free quote to learn from experts of an award-winning driving school!
Your search for driving classes in Silver Water ends with us! To enroll with any of our driving packages,
and to get a free quote, call us immediately at
0405477217
!