Learn from highly skilled and Expert driving instructor in South Hurstville
When people search for a driving school in South Hurstville, we have special and unique driving lessons packages for normal learners as well as nervous and anxious learner drivers. For the new beginners in the Hurstville area, busy complex traffic areas are the biggest worry. They look for a driving school that can teach them to drive safely and smoothly on the busiest roads of South Hurstville. We cannot deny the fact that it is not easy for a beginner to drive on the busiest roads. Moreover, schools, business centres, and high pedestrian activities simply add to their worry and make driving even worse for them. To ensure they do not overlook the traffic rules and drive safely, our award-winning driving school provides instructors with high quality and professional driving lessons for each learner.
Qualified professionals
Not every driving school in South Hurstville has passionate and qualified professionals to teach driving lessons to new drivers. Well, we fulfill these criteria and provide the best driving lessons to our students. When you are a beginner in driving, only a qualified instructor can teach the driving tips that one needs to prepare himself or herself for the driving test and build safe driving habits. Qualified instructors instil driving techniques and habits that one will carry not only through the test but also for a lifetime.
Remarkable services
Many of our students ask us what makes our services different from the rest of the driving schools in the city. Well, practice brings perfection, and we believe in bringing perfection in our student's driving through constant practice. Being an award-winning driving school, we prepare every student for the driving test through specialised plans that suit their abilities and needs. We teach vehicle controls first followed by safety operations and allow the students to learn the best observation techniques. Our instructors take the students to low traffic areas with proper supervision before proceeding to the high traffic areas. They adopt unique driving lessons to make the learning experience an enjoyable one for the students.
Areas of specialisation
Our driving course is not limited to driving lessons and safety tips but also includes some services. Our instructors help everyone learn advanced driving skills like traffic merging, safety cameras, changing lanes, bus lanes, etc. We also focus on:
Vehicle control
Three-point turning
Hazard perception skills
Complex Traffic lights turning skills
Speed management
Reverse parallel Parking
Observation checks
Decision making
Busy Traffic zones
Good road positioning
Signalling
We conduct mock driving tests before the real RMS driving test to ensure that the student has the confidence and skill to pass at first go.
Benefits of EZY 2 LEARN Driving School in South Hurstville
There are a few benefits that every student learning at our driving school in South Hurstville will experience. These benefits include but do not limit to:
Confidence while driving on the roads
A driving handbook free with our driving course
Pick up and drop off facility for every student from his or her home
Learn driving skills that ensure safe driving and passing the test at first go
Learning through the planned and advanced driving training curriculum

Anyone who wishes to learn driving can contact us today and choose a driving instructor for himself or herself.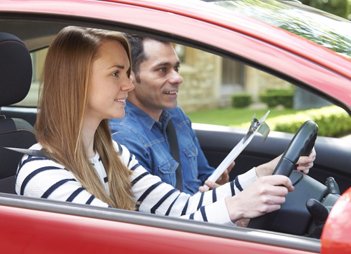 Our Certifications:
Certificate IV in Driving Instruction
Certificate IV in Training & Assessment
KEYS2DRIVE Accredited FREE LESSONS for each learner
Clearance certificate for Working with Children's Check
Safer Drivers Course Facilitator Module 1
Safer Drivers Course Coach Module 2
Driving instructor Trainer and assessor for a new driving instructor
Call us to enroll yourself and to get a free quote!
Your search for driving classes in Hurstville ends with joining our award-winning driving school! To enroll with any of our driving packages, and to get a free quote, call us immediately at
0405477217
!