Know About the Best Driving School in Strathfield
Good driving is a skill comprising several qualities at the same time. It is Known that one can only be regarded as a "complete" driver if he/she demonstrates several qualities. They are listed to include sharp awareness of traffic regulations, precision driving, terrain compliance, road safety awareness and so much more.
At EZY 2 LEARN Driving School, we understand that it takes a lot more than just technical knowhow to make a good driver. If a driver lacks any of the aforementioned qualities, he definitely can't be called a "complete driver". If you are looking for quality drivers' training in Strathfield, then reach out to our award-winning driving school!
We specialise in making confident and complete drivers out of the most nervous or rash or inexperienced drivers in Strathfield. In this regard, it might be mentioned that our award-winning driving school has adopted a very systematic approach when it comes to exposing learners to variant driving conditions. For instance, if you are a beginner with no experience in driving whatsoever, we will first ensure that you master your controls for the least difficult terrains. Then with the passage of time we will slowly graduate to the areas with mid and high-level difficulties.
Our Certifications:
Certificate IV Driving in Driving Instruction
Certificate IV Training & Assessment
KEYS2DRIVE Accredited FREE LESSONS for each learner
Clearance certificate for Working with Children's Check
Safer Drivers Course Facilitator Module 1
Safer Drivers Course Coach Module 2
Driving instructor Trainer and assessor for new driving instructor
Award winning best driving education provider in Sydney of 2021 Australian Enterprise Awards.
What will you learn at the driving school in Strathfield?
Navigating the roads of Strathfield is not really an easy job. Talk about the high traffic areas, school zones and business centres- you cannot expect to drive easily through them without due practice. And that is exactly what we focus on, practice.
No matter whether you're learning to drive from scratch, or to become more confident behind the wheels or to overcome problems associated with driving in the past, we will help you. It is our stepwise approach to training drivers that has earned us plaudits from our learners across Australia. So, if you are learning from us, we will not expose you to the areas with high pedestrian activities right at the onset. You will first learn the basic safety controls in the low traffic areas. And, once you master the initial stages, you will start practicing in the more difficult areas.
Here is a quick look at the skills you'll pick up from us:
Road Safety
Traffic Rules Compliance
Speed Management
Gap Selection
Decision Making
Driving in different weather conditions
Driving in different terrains
Road Positioning
Confidence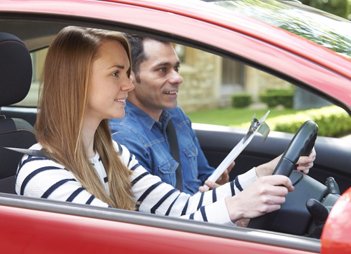 We Have Earned Great Reviews
Last, but not least we can confidently claim that your search for the best driving school here ends at EZY 2 LEARN. People in Strathfield love us! Our hard work and domain knowhow are highly endorsed by them and we have listed everything we can do to help you become a skilled driver!
So, get in touch with us today!
Call us to enroll yourself and to get a free quote for top-notch driving lessons from the award-winning driving school!
Your search for driving classes in Strathfield ends with us! To enroll with any of our driving packages,
and to get a free quote, call us immediately at
0405477217
!