Find the best and premier Driving School in Summer Hill
How difficult is it to learn how to drive properly? Do you really think that you will not be able to navigate those high pedestrian areas of Summer Hill with ease? We are here to change that! Welcome to our driving school- EZY 2 LEARN! We have the experience of training drivers with various issues. You might as well be too nervous behind the wheel despite being trained. Or else, a complete novice. Or else, battling old age infirmities as a driver! Trust our award-winning driving school to help you navigate all these problems.
There is a reason why we are regarded as a trusted driving school in Summer Hill. We are owned and managed by an RMS accredited highly skilled driving instructor, who has had the experience of working with a multiple award-winning driving school. So, as someone, willing to pick up the nuances of driving, you can rest assured that you will not only be taught the driving techniques but the way in which you should calm your nerves behind the wheels as quick as possible,
Your Journey to Becoming a Complete Driver Starts here!
At EZY 2 LEARN Driving School we ensure that you start learning and enjoying the process of driving at the same time. We sincerely believe that driving remains a beautiful journey and should never be seen as tedium. So as a part of our award-winning driving school, our learners are often encouraged to indulge in light-hearted talks with our instructors before getting behind the wheels. Our instructors are very patient, friendly and make sure our students are relaxed and calm their nerves! Expect feedback on your strengths and weaknesses after every session as well.
The bouquet of driving skills that individuals in Summer Hill will learn from us include:

Road Safety
Good vehicle control
Good road positioning
Good Gap Selection
Speed management
Traffic Norms Awareness
Hand-Eye-Feet Coordination
Driving safely with old age infirmities
Hazard perception skills
Driving in different terrains and weather conditions
Gain Confidence
Our 5-Star ANCAP rated small car
Our fleet remains an immediate draw for us as well! You get to learn driving in our 5-Star ANCAP rated small car backed by dual control facilities enhancing learning—in a way – ensuring that you pass your driving test at first go!
We understand that taking on the most treacherous roads of Summer Hill remains a daunting prospect for beginners. So, we will ensure that you start your journey of learning on the easiest terrains imaginable. At first, you should be able to master the safety controls meant for safer roads. Once you become adept at that, we will guide you through the more difficult levels (in a stepwise fashion). We want to make sure you leave our school as a "complete" driver – confident of taking on any road with ease.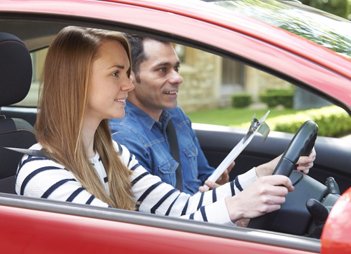 Our Certifications:
Certificate IV in Driving Instruction
Certificate IV in Training & Assessment
KEYS2DRIVE Accredited FREE LESSONS for each learner
Clearance certificate for Working with Children's Check
Safer Drivers Course Facilitator Module 1
Safer Drivers Course Coach Module 2
Driving instructor Trainer and assessor for a new driving instructor
We are just a call away!
Call us to enroll yourself and to get a free quote!
Your search for driving classes in Summer Hill ends with joining our award-winning driving school. To enroll with any of our driving packages, and to get a free quote, call us immediately at
0405477217
!