Collaborate With The Best Driving School At Beverly Hills
At EZY 2 LEARN Driving School, we pride ourselves on being the best in the region. We offer high quality and professional driving lessons or classes to our students at their convenience which is one of the many reasons people consider us to be the best driving school in the area.
At our Award-Winning driving school, scheduling a session is convenient for all our students which helps people from all walks of life learn at their own pace. At our driving school in Beverly Hills, we allow our students to choose the location of their preference and provide them with individual driving lessons sessions or packages for their needs to be a confident and safe driver. Also, they can easily pass the Easily RMS driving test at first go!!
The benefits of our exceptional approach
We pride ourselves in delivering a result-oriented approach so that our students can improve on the driving skills. This also prepares them a lot better for the RMS driving test that is such an important milestone for all aspiring drivers. We are highly effective and very efficient in the way we teach to all our learner drivers. We also make sure that our students are always focused and pay full attention on during all professional driving lessons.
We are trusted by thousands in the area
Our driving instructors have all the certifications needed to impart the best education to the students. They have been through the grind and done all the hard yards to help our students better than any other members of their fraternity in the area can. They have helped us in making the award-winning driving school in Beverly Hills.
Customised schedule and Pick & Drop facility
We also offer a free drop off and pick-up facilities to all our valuable students from anywhere convenient to them, work, or home. We would also drop them off wherever they would like to finish driving lessons. Our students are provided customised lesson plans that suit them the best and importantly help in their development as drivers.
We have certified and highly qualified driving instructors
Following are our certifications:
Certificate IV in Driving Instruction
Certificate IV in Training & Assessment
KEYS2DRIVE Accredited FREE LESSONS for each learner
Clearance certificate for Working with Children's Check
Safer Drivers Course Facilitator Module 1
Safer Drivers Course Coach Module 2
Driving instructor Trainer and assessor for new driving instructor
At our award-winning driving school, the experience, quality and training of our instructors have played a major role in our achieving the status of the top driving school at Beverly Hills. Due to our guidance, method of training and success with children and their driving test, parents love us too. Our programmes are flexible, and we also have a track record unparalleled in the region.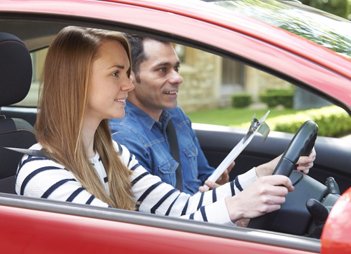 We help students at all stages of their development
It does not matter what stage of development our students are in their driving. Maybe they are beginners or just need help with brushing up their skills ahead of their impending RMS driving test. We can help all our students be successful with their goal to achieve a licence. We would make them safe drivers for life and give them the confidence to thrive on the road.
Call us to enroll yourself and to get a free quote!
Your search for driving classes in Beverly Hills ends with enrolling in our award-winning driving school! To enroll with any of our driving packages, and to get a free quote, call us immediately at
0405477217
!