Get Success Behind The Wheels With Driving Lessons From EZY 2 LEARN Driving School In Dolls Point
Learning to drive is a momentous time in anybody's life. Getting a driving license opens the world of many possibilities and freedom. But before getting the license, it is important to learn the best techniques of driving from the best driving instructors of the best driving schools. Even though there are many driving schools operating across Dolls Point, not these are perfect for every student. Learners are mostly young, and sometimes they are anxious about learning new skills. So, it is important to get the driver training from the best tutors, who can teach the learners the right modern driving techniques of driving before they hit the road. And this is where we perfectly fit in.
At EZY 2 LEARN Driving School, we are an award-winning driving school that has a team of both male and female driving instructors. This ensures that there will always be someone to fit your driving needs and will work with you to guide you towards this grand achievement that is driving.
We understand the needs of learners:
Many driving schools in Dolls Point have some restrictions on the locations for lessons, making it tough for learners with some other commitments. But we do not follow these things. Therefore, all driving instructors of our driving schools are flexible about the training programs. They offer a complete driving training program starting from picking up the learners to train them with customised driving lessons. So, you can continue your driving training after school or work.
Apart from that, we understand the needs of an aspiring driver and so we allow our students to learn at their own pace. We know driving is not something that can be learnt in a rush. Therefore, the expert instructors of our driving school assess the primary abilities of the learners along with their knowledge of road rules and the driving experiences that they had earlier. After that, the training program starts that helps the learners to grow as confident drivers. Our unique and tailored services have made us an award-winning driving school.
Driving training programs that you can get from us:
Complete driving lessons for new learners: If you are a new learner driver planning to get behind the wheel, then this is the perfect driving training program for you. Here the accredited and experienced driving instructors offer logbook lessons to the participants across the Dolls Point area. Apart from that, here we also offer overseas license conversion service.
Improvement and refresher courses: If you have not driven a vehicle for years and want to brush up your knowledge of driving or if you want to learn to drive a new vehicle like caravan or trailer, then the course offered in our driving school can help you be a safe and confident driver
Special Driving course for nervous and anxious learners: Not everyone feels confident when sitting behind the wheels. Therefore, we offer a special course for where people who feel nervous and anxious to drive are trained to be confident and upfront.
Practice hazard perceptions tests for learners: We also offer a practical course where the participants can practice for their learner's hazard perception test with the online and can easily pass HPT test at RMS.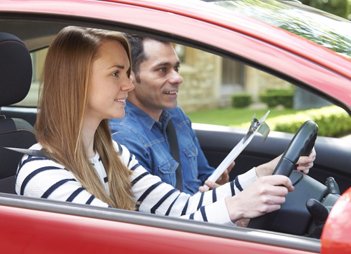 Call us to enroll yourself and to get a free quote!
Your search for quality driving classes in Dolls Point ends with enrolling for your driving lessons from our award-winning driving school. To enroll with any of our driving packages, and to get a free quote, call us immediately at
0405477217
!