Grow As A Confident Driver With Driving Lessons From EZY 2 LEARN Driving School
Learning to drive is undoubtedly the most exciting experience for anyone. Therefore, it is necessary to get a driving lesson from a well-known and award-winning driving school to learn safe and proper driving techniques. And when you plan to learn proper driving techniques, joining the best driving school is always a smart investment. At EZY 2 LEARN Driving School you can get confidence in your driving skills with an extensive grip over road and traffic rules. We are one of the best driving schools in Lugarno that you can join to have the best experience.
EZY 2 LEARN Driving School- for the best knowledge of driving:
At EZY 2 LEARN Driving School, we promise a considerate and safe environment to all learners, irrespective of their experience or age. Here we also select the driving instructors carefully so you can learn from the amiable, level-headed professionals. Every instructor of our driving school will instruct you professionally, no matter whatever stage of the process you are in.
At our professional award-winning driving school, we always strive to understand the needs of learners, and then our instructors customise the driving lesson according to their personal learning abilities. For the new learners, we plan the lesson on quieter roads and once they gain confidence before we allow them to venture out onto busier roads. This way, after completing the course, the learners will gain experience on different roads and traffic conditions.
So, whether you just want to pass the driving test or want to join a driving lesson in Lugarno that builds your confidence and brushes up your driving skills, then we can offer you the perfect lesson. And by offering these driving lessons, we maintain the commitment of developing safe drivers, who can take on the regular stress of dealing with the Australian road traffic skilfully and confidently.
What is so special about our driving lessons?
At EZY 2 LEARN Driving School, we are offering the best driving lessons to people living in and around Lugarno.
We have a team of expert, accredited, and friendly driving instructors with police clearances
We offer practical training and logbook training, and overseas conversions.
We can also train nervous learners
We offer vehicles for training
It is these factors that have made us the leading driving school at Denham Court.
Few more words about our instructors:
At our award-winning driving school, we choose every instructor carefully so that people can have their driving lessons with friendly and fully qualified professionals. No matter whether you choose to learn to drive on an automatic or manual vehicle, we want you to always be comfortable. Before every driving lesson, the professional instructors of our company customise the lessons to suit the abilities of each learner. Besides, the driving instructors also assess whether the learners have some previous driving experiences or knowledge of the Australian road rules. This will help the instructor plan the best training program for the learner.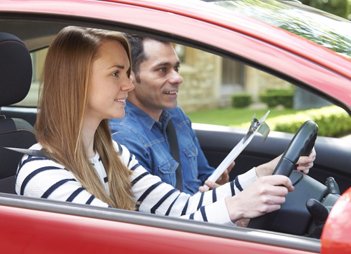 Once the lesson is complete, the instructor would record the hours in the logbook. After that, the learner can book the next lesson.
Call us to enroll yourself and to get a free quote!
Your search for driving classes in Lugarno ends with learning from experienced and award-winning driving school! To enroll with any of our driving packages, and to get a free quote, call us immediately at
0405477217
!