Learn Driving in 5-star ANCAP Safety featured Cars at Driving School in Macquarie Fields
Driving in the hustle-bustle of the city roads in Sydney can be a tough task. You might have experienced how challenging it is to make way through the busiest of the highways safely without overlooking the traffic rules and regulations. Well, to master the art of driving on the Australian roads and highways, you need to train yourself at the best driving school and under the best instructors in Macquarie Fields.
Who We Are?
We are EZY 2 LEARN Driving School, an award-winning and one of the most reputed and reliable driving schools in Macquarie Fields. With a team of well trained and industry experienced driving instructors, we help you drive with confidence. At our professional driving school, you would be exploring all new and exciting ways of learning how to drive. Each of the training modules is meticulously planned and well-designed keeping in mind the deliverables, and the effectiveness.
We are Edmondson Park, NSW based driving school with other driving lessons being offered at different places as well.
We are ideally equipped to provide every student what they need. Whatever they need in terms of a driving lesson we would give it to them. Of this, they can be sure. Not for nothing are we the best driving school at Ingleburn. We always make sure that our students are well prepared to thrive at the next stage of their journey as a confident and safe driver. This means that our students are ready to ace their driving tests and get their driving licence at first go with RMS. We provide them with all the confidence that they need to be excellent drivers.
KEYS2DRIVE FREE LESSONS Offered at our Driving School
At our award-winning driving school, we have a team of qualified and RMS accredited driving instructors who know how to deal with nervous and anxious learners. We, with the use of the industry-approved and proven techniques, help these nervous and anxious drivers to drive confidently on the modern busy roads of Sydney and the city. We are perhaps the only driving school in Macquarie Fields with a team of experts who leave no stone unturned when it comes to teaching the learners with the help of all modern driving techniques. We believe in the approach and this is what differentiates a confident driver from a non-confident one.
Being a Key2drive accredited driving school in Macquarie Fields, the following are some of the benefits you would get while enrolling with us—
1 hr free lessons for each learner drivers absolutely free which is going to be paid by the Australian federal government
Customised and well-structured driving lessons focused to enrich the driving learning experience.
Why Enrol with EZY 2 LEARN Driving School?
There can be several other driving schools in the city, but we are at the top of the priority list when it comes to choices. Because of the following reasons—
Certificate IV Driving in driving Instruction
Certificate IV Training & Assessment
KEYS2DRIVE Accredited offering one FREE LESSON to each learner
Clearance Certificate for Working with Children & Check
Safer Drivers Course Facilitator Module 1
Safer Drivers Course Coach Module 2
Driving instructor Trainer and assessor for a new RMs accredited driving instructor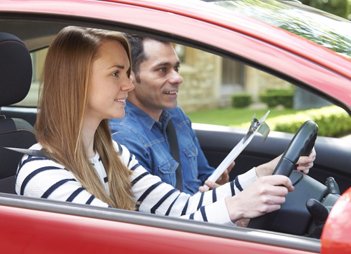 The above certifications are well-designed and meant to steer you to learn low risk driving. In addition to all this, the lessons pave the way to the basics of A – Z of driving solutions. What makes us the popular driving school in Macquarie Fields is our unique approach of 'all good driving habits for 3 seconds gap'. Apart from this, our instructors are always going to train you on speed management, road positioning, and hazard response ascertaining you keep on driving safely, following the road conducts for a lifetime.
Enrol now for the best driving lessons by joining our award-winning driving school. Be the master of all roads with required certifications and various other safer drivers' courses. Call 0405 477 217 for more details. We are always there by your side.
Call us to enroll yourself and to get a free quote!
Your search for driving classes in Macquarie Fields ends with us! To enroll with any of our driving packages,
and to get a free quote, call us immediately at
0405477217
!