Learn to Be a Safe and Confident Driver with Driving School in Minto
Get Professional Guidance and Latest Tips from Us
EZY 2 LEARN Driving School offers a complete and professional structured driving lesson to all learners and helps them overcome their fear and nervousness easily. Our motto is "to help all learners grow as a confident and safe driver as soon as they hit the road". We prepare them for RMS driving tests so that they can be ready for their RMS driving tests and can easily pass their RMS driving test at first go. Being a renowned, leading and an award-winning driving school in Minto, we take the pledge of providing our learners with high quality driving lessons or education that stays with them throughout lifetime.
Get Professional Guidance and Latest Tips from Us
At our award-winning driving school, we are backed by KEYS2DRIVE accredited driving instructors who will guide you to tackle the challenges of the road with efficiency. Today's busy modern roads and of course, the complex traffic situations can prove to be quite daunting for the new drivers. Our professional guidance along with the latest tips to act smart while facing any of these challenges are going to be your saviour on the road. Book or Enrolment into our driving school in Minto comes with the assurance of lessons to be safe for yourself and others
Services We Offer for Driving School in Minto
Free KEYS2DRIVE Driving Lessons (Government Funded)
KEYS2DRIVE FREE LESSONS + 1 Hour Lesson (discounted rate)
Standard 1 Hour Lesson
Standard 2 Hours Lesson
RMS Driving Test Package
5 Hours Package
6 Hours Package
10 Hours Package
20 Hours Package
4 Hours Defensive Driver Training package
Red P. Ready Driving Test Assessment 2 Hours Lesson
Refresher Course 2 Hours Lesson
We Cater to Your Skill Level
Our driving lessons are meant to suit every individual need. We understand the fact that not all learners come with an equal skill set or learning ability. Therefore, we have designed our lesson plan in such a way so that even the slowest of the learners can grab the lessons properly. For extra guidance, our professionals are always there to help out whoever enrolling in our driving school. We are always open to questions and queries to make sure the learners always get a chance to use their newly developed skills without any doubt.
Cost-effective Driving Packages
If you are looking for a true value for money driving course, you have landed at the right place indeed. We give the assurance of securing your driving licence on the first go without burning a hole in your pocket. Our truly affordable driving packages are sure to surprise you. The introductory driving lesson plan starts from just $55 and the standard 1-hour lesson plan is worth $65 only. The driving test packages are equally affordable.
Certifications
Certificate IV Driving in Driving Instruction
Certificate IV Training & Assessment
KEYS2DRIVE Accredited FREE LESSONS for each learner
Clearance certificate for Working with Children's Check
Safer Drivers Course Facilitator Module 1
Safer Drivers Course Coach Module 2
Driving instructor Trainer and assessor for a new RMS accredited driving instructor

Award winning best driving education provider in Sydney of 2021 Australian Enterprise Awards.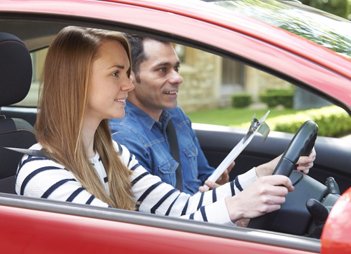 We Have a Strong Student Base
We have already taken up a large share of areas in Sydney creating a strong student base. As we are an award-winning driving school, learners from all the suburbs come to us to either polish their driving skills or learn afresh. Their reviews and recommendations are what we value the most. Our driving school in Minto has a great passing rate in the driving test. That is what has built our reputation gradually.
So, what is the wait for? Feel free to call us at 0405477217 for any enquiry on our lesson plans and join in.
Enrol now for the best driving lessons by joining our award-winning driving school. Be the master of all roads with required certifications and various other safer drivers' courses. Call
0405 477 217
for more details. We are always there by your side.